Are Tyler Johnson and Hunter King joining The Bold and the Beautifu?
Wild Prediction: Tyler Johnson (Theo Vanderway) returning – not to Y&R – but B&B!
According to head writer/executive producer Bradley Bell, there will be some new characters this spring on the Bold and the Beautiful. May we suggest Tyler Johnson's Theo Vanderway from the Young and the Restless? In late 2020, Theo accepted the Abbotts' offer of running Dina's Parisian boutiques and jetted off to France. The last time we saw Theo was in February 2021 when he returned to reveal to Sally that Kyle had an affair with Tara Locke. Should the character come to Los Angeles, there's an exciting storyline that he could be a part of. Keep watching to know more!
What brings Theo Vanderway to L.A. in B&B?
Bradley Bell hasn't given up on the idea of bringing back Flo, who, as far as we know, is still engaged to Wyatt. She's presumably gotten very irritated with her fiancé, too, given that most Bold & Beautiful couples move straight from "Will you marry me?" to weddings in the Forrester living room. She could be so impatient that she's started dating an outcast from Young & Restless on the side.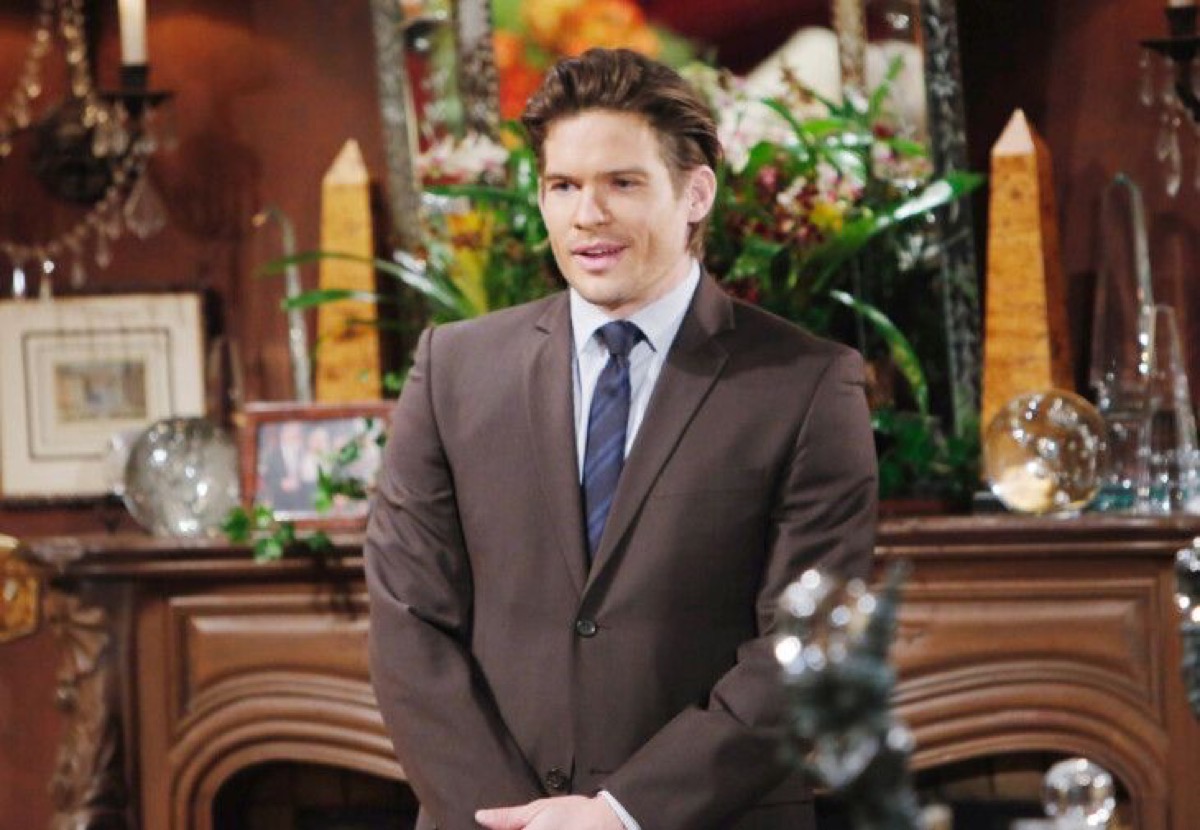 Given Tyler Johnson's alter ego Theo Vanderway's history on the sister soap, The Young and the Restless, he could inspire Flo to make waves in the family business. Hope and the other Logan women would be appalled to see Flo repay their kindness like this.
Bradley continues to consider her and Denise Richards, who plays Flo's mother Shauna, as being a part of the equation.
"Well, in my mind, Shauna and Flo are 'out there,'" Bell told Soap Opera Digest. "I think the world of both actresses and I'd love to plug them in. At any moment if they're available, I'd be honored to have both of those characters and actresses back." he continued.
READ MORE: Sheila Carter (Kimberlin Brown) returning to Y&R for her granddaughter, Lucy Romalotti?
What happened to Flo on The Bold and the Beautiful?
Looking at their backstory, Wyatt abandoned Flo and went back to Sally, but he still had feelings for Flo. Wyatt made the decision to offer Flo another opportunity when she atoned for her transgression by giving a kidney to Katie Logan. But there was increasing interference with their connection.
Wyatt was duped by Sally into thinking she was about to die, and he came back to her. However, a wary Flo performed some research and uncovered Sally's plot. Before Flo could reveal Sally's scheme, Sally grabbed her, but Wyatt saved her. Sally departed to Los Angeles after the incident, and Wyatt and Flo got engaged. We haven't seen her since then but it's likely that the former conwoman will show up sooner or later.
Talking about character returns, Bradley has hinted that familiar faces like Jack Marone, who is sort of Brooke and Taylor's long-lost son, could make a comeback. If not Theo Vanderway, Tyler Johnson might be a good recast for the part, perhaps with Coco Spectra played by former Y&R actress Hunter King.
What do you think about our speculation? Do you want to see a Flo and Theo pair up on the Bold and the Beautiful?
READ MORE: Courtney Hope's (Y&R and B&B's Sally Spectra) inspiring story of her long term battle with asthma