The latest text message from the mysterious person has Jack apalled.
The mystery texter on Y&R is a woman! Jack's one step closer to learning her identity
After having a less happening life for quite a long time, Jack Abbott is going through one after another shocker on Y&R right now. He has just learned that his child, Keemo Volien, is no longer alive, which took him all the way to LA last week. There he learned another shocker that he has a granddaughter named Allie, who sadly, does not want anything to do with him.
Everything aside, Jack still hasn't been able to figure out who sent him the messages about Keemo, to begin with. He would have never learned about Keemo or Allie if it wasn't for this mystery texter. And it's a reason he can't seem to settle peacefully without finding out who that person could be who knows so much about his life. Is it someone close from his past? Let's find out.
Jack's mystery texter revealed on Y&R, teases she'll meet him soon!
When Jack reached LA and learned that Keemo had a daughter, the first thing that fans assumed was that Allie was behind the messages. As it turns out, Allie did not know about Jack's existence at all as Keemo had never told her about her grandfather.
Phyllis guessed that it could be Allie's mom or Keemo's ex-wife who sent Jack all those texts. But Allie suggests otherwise saying that she does not think her mother knew anything about Jack either.
However, Y&R's latest promo offers a clue about the mystery texter which takes us one step closer to learning the identity of the mystery texter. As seen in the promo, the person who has been texting Jack is a woman. We don't see the woman's face yet but we see her walking around in black pumps, wearing a black dress, texting Jack on her black phone which reads, "See you soon. Can't wait."
Jack's troubles are just beginning…make sure you don't miss all-new episodes of #YR next week! 👀 pic.twitter.com/yb4bJDjqzF

— Young and Restless (@YandR_CBS) March 17, 2022
At Grand Phoenix, Jack opens the text and his facial expression makes it clear that he is not pleased about the message at all.
Who could this mysterious lady be?
Apparently, the lady is at Keemo's house. That means she is in LA right now, preparing to jet off to Genoa City to drop bombshells on Jack. As we continue to wait for this mystery lady to land in town, many fans believe that the lady is someone they already know, someone who has a deeper connection with Jack.
Names like Patty Williams, Luan Volien, Mai Volien, Mari Jo, Diane Jenkins, Emily Peterson, etc are popping up on Twitter as fans think it could be one of these ladies who is tracking Jack. While all these ladies have had some kind of connection with the Abbott star at some point in the past, some of them seem to have a stronger motive to return than the others.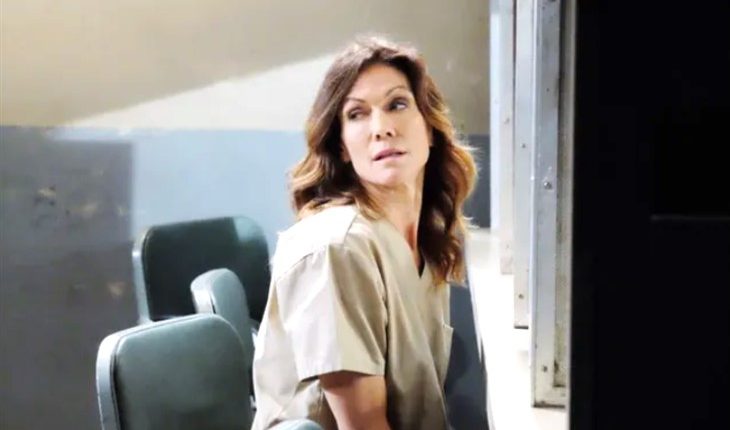 You may remember how Patty Williams and Mari Jo Mason were in a complicated relationship with Jack. So could it be that one of these ladies is returning to take revenge on Jack after so many years? However, given that the lady is seen entering Keemo's home, chances are high that she is someone who knows him, which leads our suspicion to Mai Volien, Keemo's half-sister. Or could she be a brand new character that Jack does not know of to this day like Keemo's wife?
Keep tuning in with us to find out who the mystery texter is and what she wants from Jack.