All time best Y&R rivalries
The 7 Greatest Young and the Restless Rivalries
Perhaps one of our favorite soap opera tropes is heated rivalry between two characters, especially when it lasts for several years. The Young and the Restless has stirred up some intense rivalries over its long history and given us more than a few memorable small-screen foes. From sarcastic banter to murder attempts, the friction between these characters has been the source of soapy goodness since the show's inception. Today, we're taking a look at the 7 of the most memorable rivalries from the Young and the Restless. 
Sharon and Nikki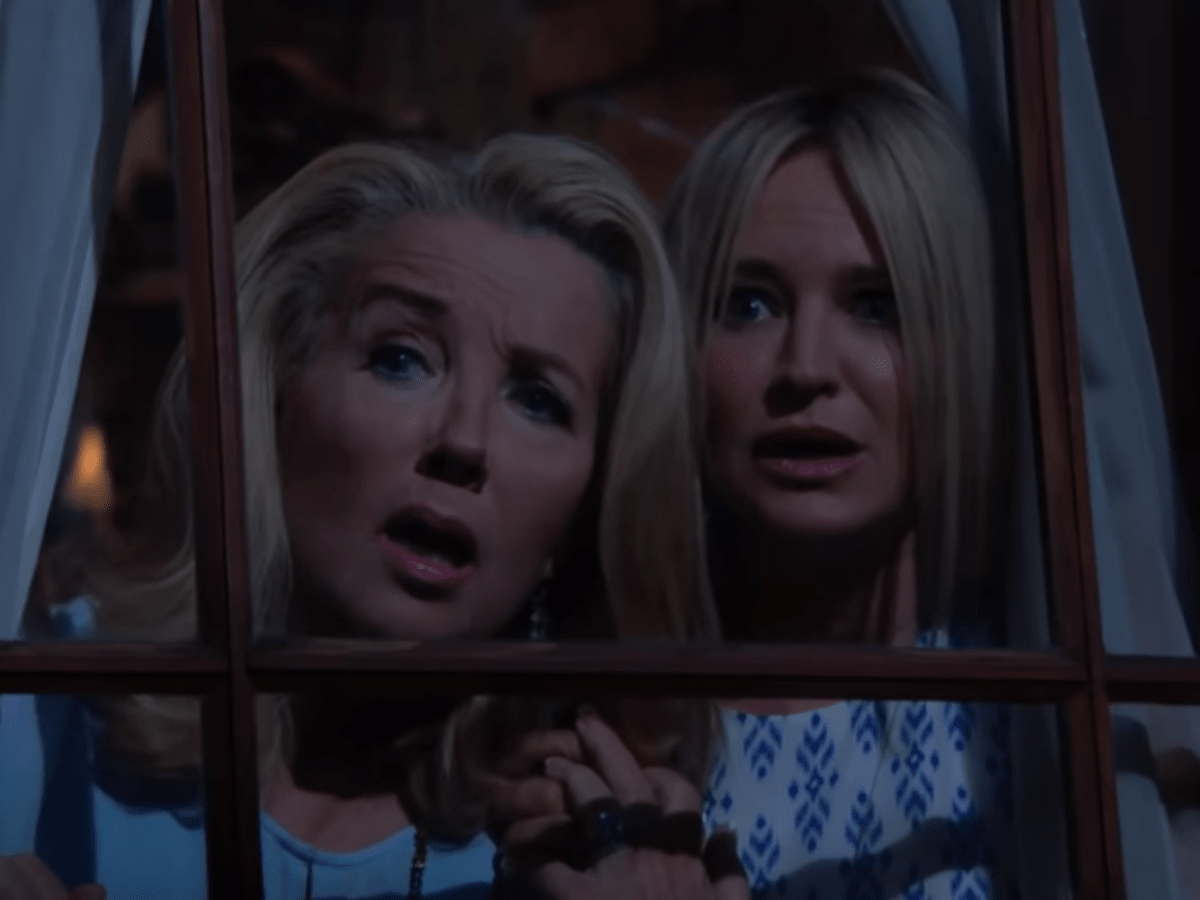 Nikki and Sharon have had several catfights over the years. Nikki was never happy about Sharon's involvement with her son, Nick, as she considered her a gold-digger. The pair occasionally called a truce but mostly their relationship was filled with animosity.
You'll remember their infamous fight in the Newman stables where Sharon shoved Nikki's head into a pail of water and the affair ended with both of them under arrest. Or the time when Nikki pushed a drunk Sharon into the pool when she showed up to her and Jack's wedding. However, their relationship has been warmer since Sharon battled breast cancer.
Lauren and Sheila
During her time on the Young and the Restless, Sheila was particularly obsessed with making Lauren Fenmore's life a living hell. She drugged Lauren's husband, Scott, so that she could sleep with him and have his baby. The baby died at birth, so she stole Lauren's baby and when the truth came out, Sheila kidnapped Lauren.
What's more, she has tried to kill Lauren on multiple occasions. Their rivalry couldn't be contained to just one show, as Lauren followed Sheila to the Bold and the Beautiful where Sheila tried to drown her in a hot tub. 
Katherine and Jill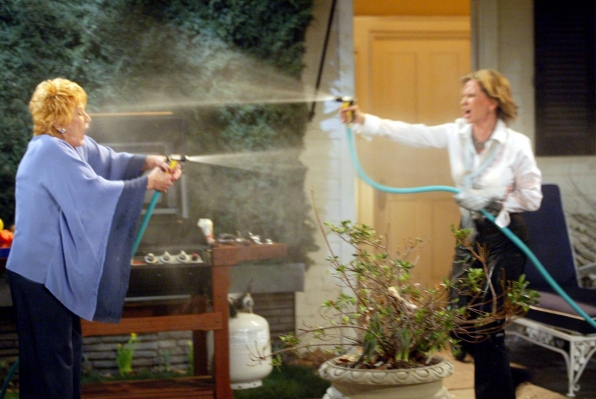 In 2012, the official website of the Young and the Restless named the feud between Katherine and Jill daytime's longest rivalry. For nearly 27 years, these two women constantly got in the way of each other's happiness, whether it was over men, money or children. In all their years of fighting, they briefly united a couple of times.
Katherine and Jill joined forces to stop Phillip from marrying Nina Webster and later Jill supported Katherine through her cancer battle. But they were at each other's throats in no time after Katherine recovered from her illness.
Victor and Jack
Jack and Victor's rivalry on the Young and the Restless is almost as old as the show, involving many screaming matches and even throwing chairs. For decades, the bitter rivals have done horrible things to each other. Their personal and professional animosity towards each other is what drives the show.
Fans love seeing Jack and Victor at each other's throats and so does Peter Bergman. He recently told Soaps.com, "I love that I am part of one of the oldest enmities in the history of television, if not the oldest." 
Malcolm and Neil
When Malcolm showed up in Genoa City, it was clear that Neil didn't want anything to do with his estranged brother. Over the years, the duo clashed over women and even got each other's wives pregnant.
The two eventually put aside their differences and reconnected as brothers. Their relationship wasn't always perfect, but they always had an unconditional love and admiration for each other. 
Billy and Victor
Like Nikki with Sharon, Victor didn't believe that Billy was good enough for his daughter Victoria and went to great lengths to break them up. Victor has always disliked Billy because he thinks Billy was born with a silver spoon while he worked his way up from nothing to succeed in Genoa City.
Lily and Hilary
When Hilary first came to town with a vendetta against Neil, Lily couldn't stand her. Hilary's schemes put strain on Lily's marriage to Cane and her romances with Neil and Devon further escalated Lily's dislike of Hilary.
The two women never got on the same page, despite Devon's best efforts. Lily and Hilary's long feud ended in tragedy in 2018. Lily crashed because they were arguing while driving and Hilary and her unborn child lost their lives. 
Did your favorite Young and the Restless rivals make the list? Let us know in the comments who we missed!