Joshua Morrow sold his Lake Sherwood home in 2020
Y&R star Joshua Morrow has made bank working on a single show in his lifetime | Net Worth
On a show that has been on the air for nearly five decades, Joshua Morrow has been playing a staple character for the past twenty-seven years. That's a pretty long time for any soap star. No wonder, his long tenure at Y&R has helped Morrow make bank. Let's take a look at how much net worth the actor has actually made so far.
Joshua Morrow has only one project on his filmography list
The role of Nick Newman has been there since 1989. The character was formed after Victor and Nikki had a one-night-stand when they were divorced. Nikki got pregnant and gave birth to Nick, her and Victor's second child together.
As an infant, toddler, and kid, the role was played by various child actors. Finally, when Nick was SORASed into a teenager, Joshua netted the role. It was in 1994 and Nick had just got back from boarding school.
That was the last time Morrow ever auditioned for a role. Before that, he had auditioned for the role of Dylan Shaw on The Bold and the Beautiful. He made it to the final two as well but lost the role to Dylan Neal. Later, when Y&R was preparing for Nick's recast, the soap reached out to Morrow.
Most of you may already know this – Young and the Restless is the only acting gig Morrow has ever worked in so far. Despite having just one project in his filmography list, Joshua still has made a buck which has helped him afford a lavish life in California.
Joshua Morrow sold two homes in two years
Working on soap operas may be a different story for newcomers and recurring actors but things are different when someone has been a frontliner for decades, just as Michelle Stafford, who like her co-star, has bagged a hefty net worth. The numbers on their paycheck are simply proportional to the time they have spent on the show, the amount of screentime they've received, and their popularity with fans. Needless to say, Morrow has all of these.
How many of you have noticed that Nick has not been recast ever since Morrow took on the role? He is one of very few actors on Y&R who haven't been replaced. On top of that, he also holds a record for being the first soap star to ever sign a five-year contract. Soap opera contracts had never exceeded four years before that.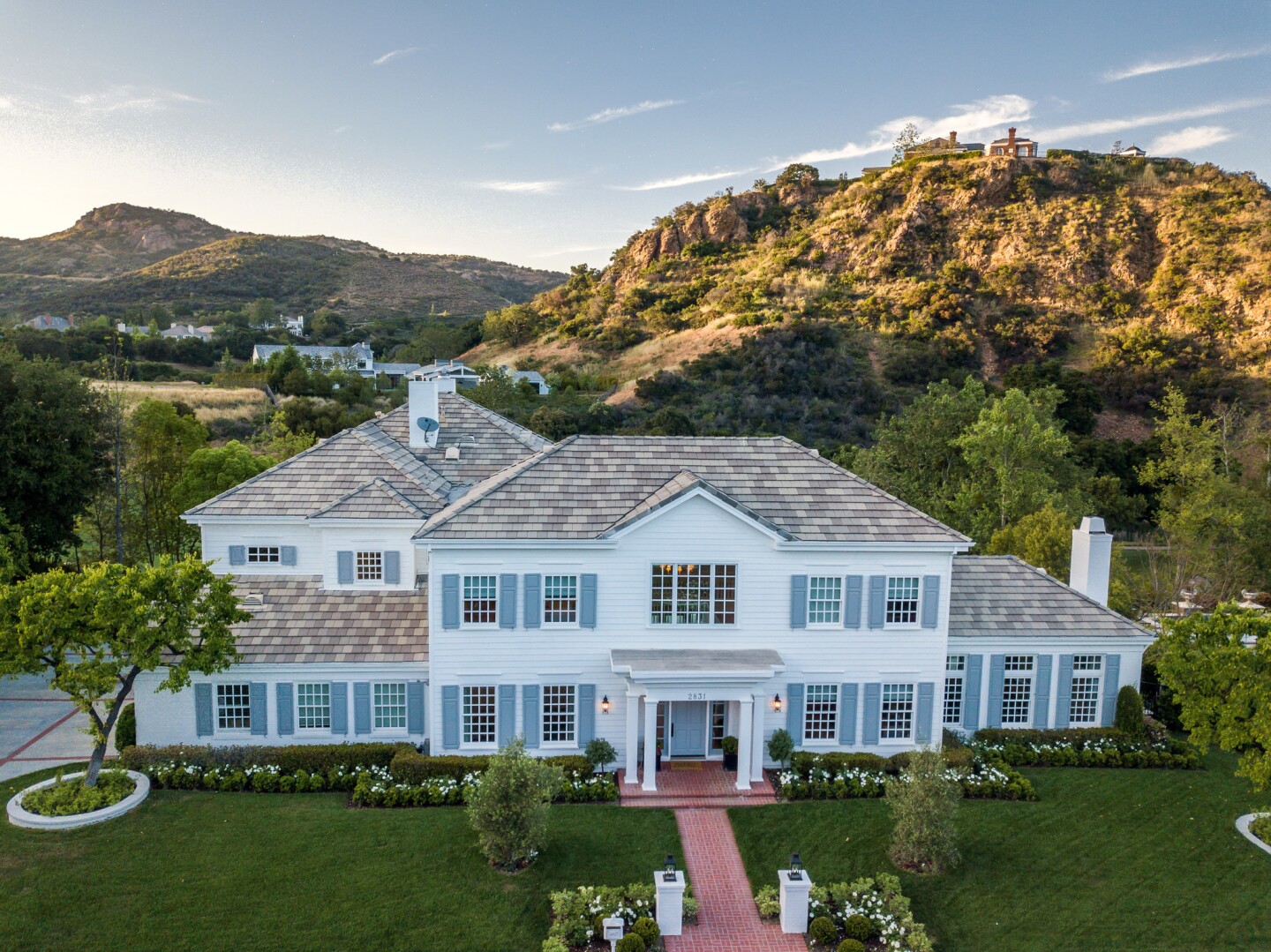 Considering everything, we bet it won't shock you to know that he has a net worth of $12 million. This includes Morrow's grand home on Golf Course in Lake Sherwood, Thousand Oaks. It's his dream home which he bought in 2018 for $3.295 million. The traditionally built home which spreads on 5948-square-foot land was reimagined and renovated a year later, following which the soap star had put his home up for sale for $4.995m in 2019.
As per Los Angeles Times, Morrow sold the home for $4.85 million in April 2020. LA Times also reported that the actor had sold his previous home for a pretty hefty sum. In 2018, around the same time he bought his Lake Sherwood home, Morrow had sold a home in Pacific Palisades for $5.4 million.