Y&R Spoilers for the next two weeks: Jack Abbott finally asks Diane Jenkins to marry him
Diane's dream comes true, Jack says "marry me", Abbott family in shock
We know that the drama on The Young and the Restless never ends! And the latest spoiler is sure to shake things up even more. According to reports, Jack will be proposing to Diane this coming week. But it seems like this happy news will be short-lived. Keep reading to know why.
Y&R head writer Josh Griffith on Jack-Diane's wedding bell
Ever since Diane returned to Genoa City, all she wanted to do was to reconcile with his son Kyle and make it up to Jack Abbott. Interestingly, she has got more than she asked for. Kyle and Jack not only seem to have forgiven her but Jack even wants to take their relationship to a whole new level.
According to The Young and the Restless spoilers for the next two weeks, Jack will pop the question to Diane in the most unexpected turn of events. After Jack finds out that Jeremy's been released from prison, he takes Diane to his cabin outside of GC, to keep her safe from the dangerous felon.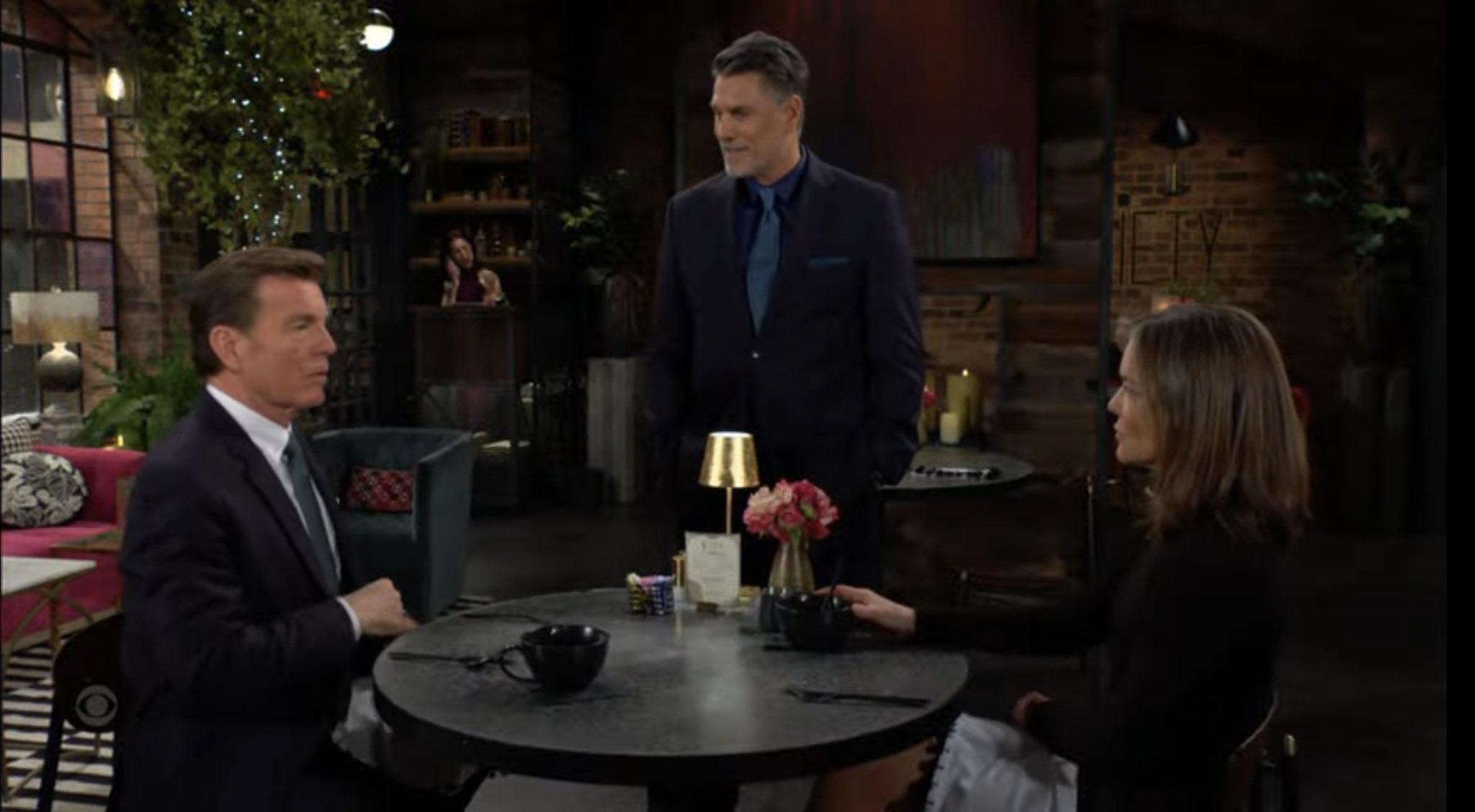 This escape gives them both some private time away from everyone, including their family and their haters. Jack tries to make the best of this opportunity by proposing to Diane. Of course, she'll be thrilled that Jack wants to take their relationship to the next level. After all, she's been dreaming of being his lady from the day she came back.
"Diane is quite surprised by Jack's spontaneous proposal. It's hard for Diane to process Jack's proposal as it's been a moment she's dreamed about for a very long time," head writer/executive producer Josh Griffith recently told Soap Opera Digest.
But unfortunately for them, the happiness will be short-lived. You see, she knows that her past with Jeremy could put Jack in danger if they were to get married. So, even though she loves Jack, she'll have to decline his proposal to keep him safe. Jeremy is a dangerous man who is seeking revenge on her. His incriminating text message reminds her of that. She knows that if she marries Jack, Jeremy will use their relationship to harm him. And she loves Jack too much to put him in danger.
READ MORE: Chaos on Y&R set after Josh Griffith fires all breakdown writers
How GC residents react to Jack proposing Diane on Y&R?
Jeremy warns Diane not to tell Jack anything about his text to her. So Diane can't even explain why she is doing what she is doing. Jack will be heartbroken by Diane's rejection because he truly believed that Diane was the one for him. However, the rest of the Abbotts, including Kyle, will be relieved to know that Diane did not say yes to him.
Of course, Kyle is thrilled to see his mom return after being away for so long. However, as much as he wants his parents to be happy, he's wary of the idea of his mom and dad starting a romantic relationship again.
Back together and better than ever? 🌟 #YR is new this week on @CBS! Watch the latest episodes on @paramountplus. pic.twitter.com/YmmxIqD4Gi

— Young and Restless (@YandR_CBS) January 30, 2023
He knows firsthand how complicated their relationship can be, and he's afraid that if they get back together, it could lead to more pain and heartache for everyone involved. Losing either of his parents again is something that Kyle can't bear to imagine. So while he wants his parents to have a good relationship, he also wants them to be realistic about what their reunion could mean for everyone involved.
Ashley, who has always been protective of her brother, will be relieved that Jack is not marrying Diane. Meanwhile, as the news of Jack's proposal to Diane sends shockwaves throughout the town, Phyllis seems to be affected the most. Given her history with Jack, it's obvious that she feels jealous that he's proposing to her biggest nemesis. Phyllis eventually starts spiraling.
As Phyllis's frustration gets the best of her this week, she will end up making some dangerous decisions. You may remember, when Stark first came to the town, she was completely against working with him. However, the news of Jack's proposal to Diane forces her to rethink her decision. She finally becomes Stark's new partner-in-crime.
READ MORE: Fan Favorite Y&R Couple Breakup: Kyle and Summer divorce due to Phyllis's meddling
No matter how everyone reacts, one thing is for sure: this proposal and subsequent rejection will cause even more drama in Genoa City. We'll have to wait and see how Jack and Diane navigate this tricky situation and how it affects their relationship moving forward.
It's clear that the writers of The Young and the Restless aren't afraid to shake things up and keep viewers on the edge of their seats. This latest spoiler is sure to do just that. Keep watching Y&R on CBS every weekday to see how this storyline plays out and what other surprises are in store for our favorite characters. Will Jeremy succeed in harming Diane or will Jack be able to protect her? Only time will tell.