Will Bill and Sheila make it to the altar on The Bold and the Beautiful?
Bill Leaves Sheila At The Altar? Doomed wedding ahead on B&B | Spoilers
Although Sheila (Kimberlin Brown) has succeeded to seduce Bill Spencer (Don Diamont), it is difficult to imagine that their relationship would last forever. According to spoilers for The Bold and the Beautiful, Bill will finally emancipate himself from Sheila. However, fans also speculate that he will propose to Sheila first, setting off a dramatic wedding upheaval. Sheila Carter, claims to have everything she wants, but how long can it truly continue? Keep reading to know the upcoming altar drama.
Sheila's got ulterior motives to be Bill's partner
On The Bold and the Beautiful, we've seen Sheila be intrigued by Bill and falling for him instantly. There is no denying that Bill possesses enough bad boy appeal to swoon any woman. However, given that we are dealing with the clever vixen Sheila Carter, the only thing she could be in love with is Bill's wealth and influence.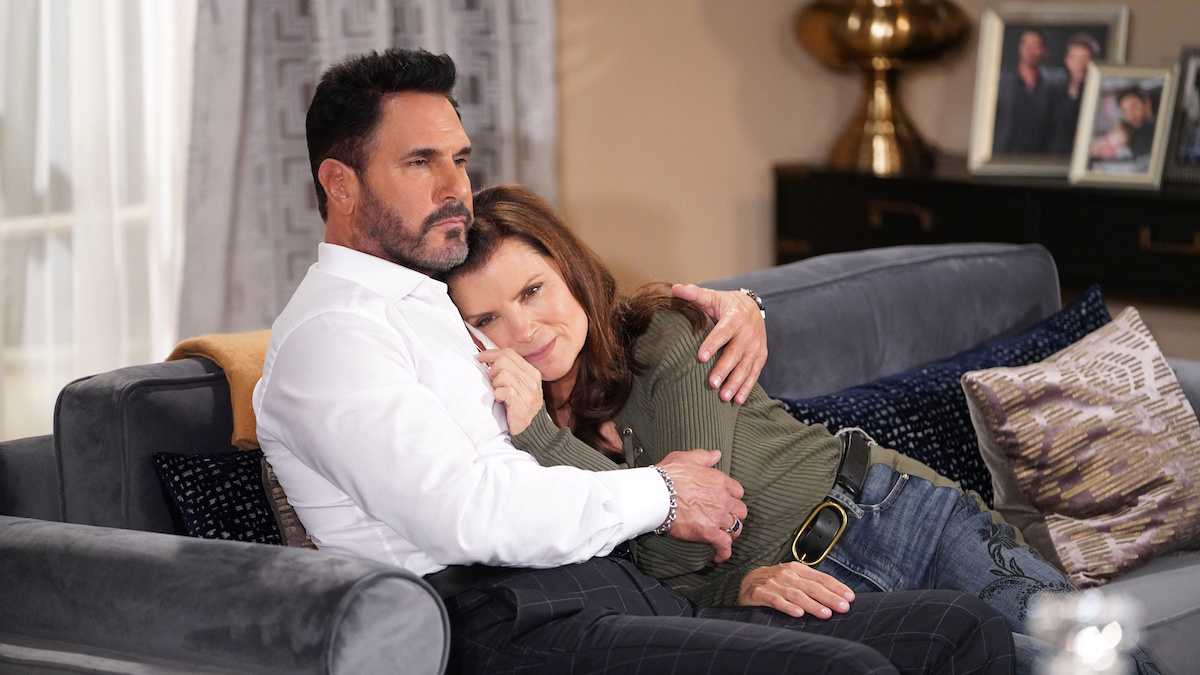 She used it to her advantage to obtain a get-out-of-jail-free card. Sheila could thus believe that staying at Bill's side would be to her long-term advantage. Bill could become even more enamored with her and agree to marry her. She will have even more control over Bill's property.
READ MORE: Doomed wedding sends Sheila Carter (Kimberlin Brown) out of L.A. for good, returns to Y&R's Genoa City for granddaughter Lucy Romalotti?
Bill believes it's time for them to get married legally as living together is not sufficient
Bill and Sheila already have the town talking about them by publicly acknowledging their relationship. Soon, they will drop another bombshell by revealing their plans to get hitched. B&B spoilers hint to us that when his family finds out about his intentions to wed Sheila, they fall apart. They make an effort to persuade Bill to reconsider as they too believe she's taking advantage of him.
Can Katie stop Sheila? #BoldandBeautiful is new this week on @CBS! Watch the latest episodes on @paramountplus. pic.twitter.com/1NZtIgumXd

— Bold & The Beautiful (@BandB_CBS) January 30, 2023
We all are aware that Sheila and Bill's relationship on B&B is doomed. Their relationship lies with Bill since she won't be the one ending their relationship. However, the insane Dollar Bill looks fixated by the she-devil and will agree to the wedding. But, fans believe that would be a plot surprise that would enhance the stakes. Bill's well-wishers will never permit him to jump into trouble.
Bill asks Sheila to marry him but walks away just before his wedding. Perhaps, he listens to his family about Sheila and sees the damage she's caused in his life. Or Steffy Forrester (Jacqueline MacInnes) succeeds in bringing charges against Sheila.
What do you think? Will Bill dump Sheila at the altar? If they successfully become a married couple, how long do you think the two can remain together? Share your thoughts and opinions in the comments below.