What is Brad Cooper actor Parry Shen doing at present?
What happened to General Hospital star Parry Shen? | Health Updates
Parry Shen made recurring appearances on General Hospital as Brad Cooper. The character debuted on the show in 2013. However, in the recent days, he has not made any appearances. Keep reading to find out about what happened to Brad Cooper and when he'll return to General Hospital.
Where Is Brad Cooper from General Hospital now? When will he return?
Brad was first introduced on General Hospital in 2013. He is a lab technician at General Hospital and was promoted to lab manager with the help of his best friend Dr. Britt Westbourne. The character was originally portrayed by Marcus Toji but was quickly replaced by Parry Shen.
Brad was bullied as a child. He later developed an ulcer after a stomach ache caused by anxiety. He was sent to prison after he conspired with Nelle Benson to switch babies after his adoptive son died from SIDS (Sudden Infant Death Syndrome). In prison, he was stabbed and almost died. He was taken to General Hospital to recover and was sent back to prison after a few days.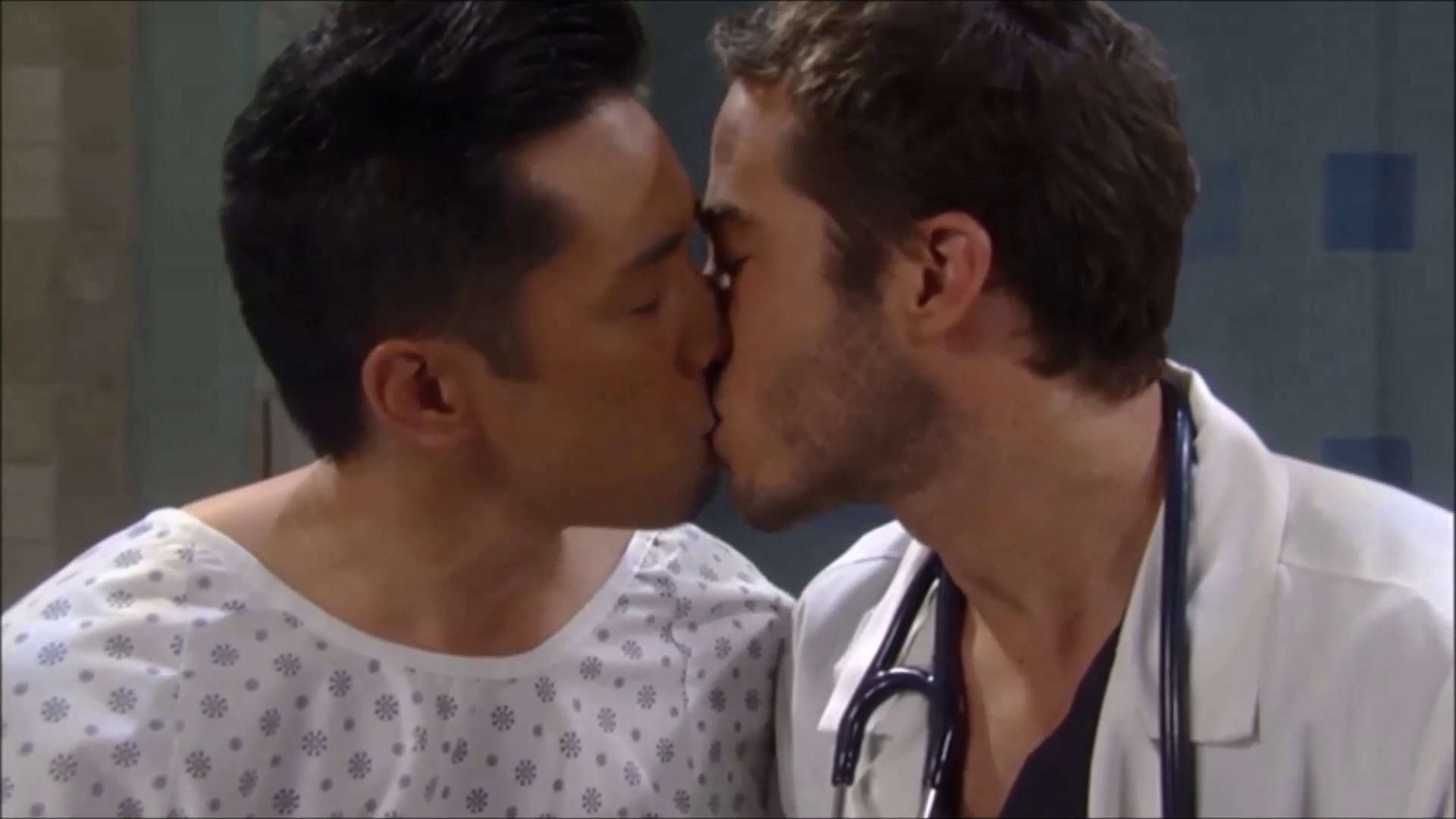 He was in a relationship with Dr. Lucas Jones. Brad and Lucas were the first gay couple on General Hospital. They got married on July 13, 2016 but Lucas left him after he found out about the baby swap. Lucas later revealed to Dr. Britt Westbourne that the couple had gotten divorced.
Brad made his recent appearance on General Hospital in December of 2021. After a parole hearing, he was granted parole and it was revealed that he will be released in a few days.
Since his return last December, Brad has not made another appearance. It is not yet known when he will return to the show again. Both Parry Shen and the show have yet to make any comments on this matter.
Parry Shen recently had surgery, shared updates on Twitter
Parry recently had surgery to remove an extra bone in his mouth. After the surgery, he posted a video on Twitter explaining the details of the surgery. He said he had his Torus Mandibularis removed because he felt the bone was "beginning to impede on his diction." He also performed some tongue twisters in the video to improve his speech.
Removed my "Tori" (aka Torus Mandibularis" – extra bone under my tongue I've had all my life. In recent years have felt it was beginning to impede on my diction – so tried some tongue twisters to gauge any improvement. Experiment will continue next week when I'm fully healed. pic.twitter.com/1lCNBisGmm

— Parry Shen (@parryshen) July 20, 2022
Parry Shen Short Bio: Ethnicity, Family, Career
Parry was born on June 26, 1973, in Queens, New York. He graduated high school from Archbishop Molloy High School and went to the State University of New York at Buffalo until 1995. He is of Chinese descent and is fluent in Cantonese. His father is from Shanghai and his mother is from Hong Kong. Parry is also an author, screenwriter and producer.
His first acting role was as a student in the movie Starship Troopers. He starred as Ben Manibag in Better Luck Tomorrow, which was his first major role. He also starred in the horror film Hatchet and its sequels and had a recurring role as Tyler Li on the Fox show Tru Calling.
He is a voice over artist and has worked on video games like Mortal Kombat X and Sleeping Dogs. In 2022, he lent his voice to Wilmin, a character on Kung Fu Panda: The Dragon Knight. He also voiced Suparin in an episode of Love, Death & Robots.
View this post on Instagram
He has been married to his girlfriend Kim Hollands, a teacher, since August 2, 2002. They have two daughters together. Their older daughter Avery Anne was born in 2005 and their younger daughter Kori Layne was born in 2008.