The Real Reasons These Actors Left The Young And The Restless | Life updates
The Young and the Restless has been running on CBS for nearly five decades now. Over these years, the show has created numerous fictional residents for the fictional town of Genoa City. However, not all of them have met the same fate. Some of the actors joined and never left while some of the actors left despite making a good impression among the audience. Here, we will be talking about some of the top Y&R actors who are no longer a part of the show. 
Number 1. Billy Miller  
It has been more than 6 years since Billy Miller said goodbye to Y&R. He had played the role of Billy Abbott for six years when he decided to leave the show for good. Many of his fans wondered if he had been fired from the show when the news was first confirmed. But that is not the case. Apparently, Miller's contract had ended and he decided not to renew it. 
"As you know we cannot comment on any actor's ongoing contract negotiations with the show. We have all seen the item in various magazines and websites but Billy has mentioned nothing to us. If and when it is official we will let you know," his rep told at that time. Right after leaving Y&R, he landed a major role in ABC's General Hospital, where he stayed through 2019. Most recently, he was seen in a recurring role in Apple TV+'s newest crime drama series, Truth Be Told. 
But sadly Billy Miller passed away just two days before his 44th birthday on September 15. His manager, Marnie Sparer, gave us the official word, saying, "Billy Miller passed away on September 15, 2023, in Austin, Texas." Marnie also let us in on the fact that Billy was fighting a tough battle with manic depression when he left us. Miller's mom, Patricia Miller also clarified further saying he surrendered his life to bipolar depression.
Number . Brenda Dickson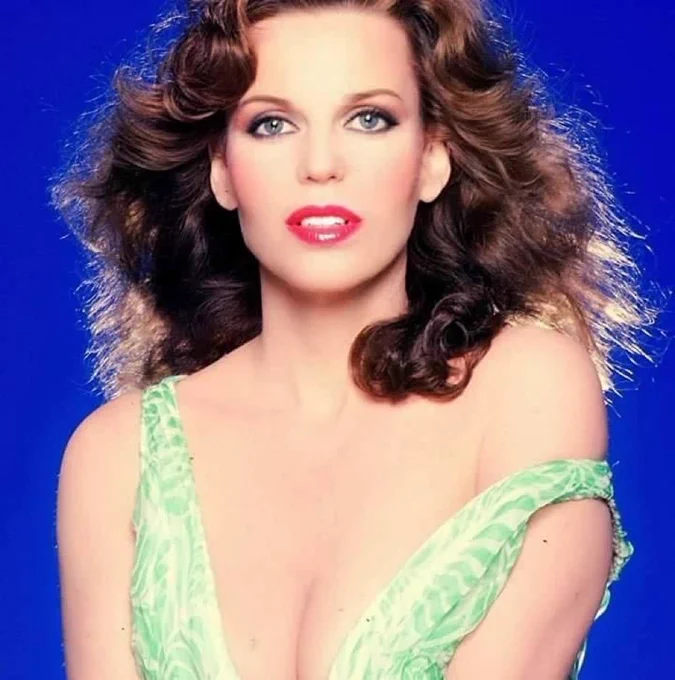 Brenda Dickson is one of the original cast members of Y&R who originated the role of Jill Foster on the show. She played the part from 1973 to 1980, and then from 1983 to 1987. Brenda's departure remains one of the most controversial exits in Y&R history. After being fired from the show, the actress had filed a lawsuit against the show's creator, William J. Bell, for allegedly blacklisting her and ruining her career. She even claimed that Bell had hired "Mafia cartel judges and attorneys" to ruin her life. 
Later, in 2013, she published her book, My True Hidden Hollywood Story, where she wrote in detail about the unfair treatment she faced at the Y&R set. Before that, in a 2008 blog post, she wrote, "William Bell felt he owned me and even though my contract was up, he decided to ruin my career, and blacklist me so that my face would never appear on another show because he knew that audience would follow me to another show. CBS Network knew this as well." Following the controversial exit from Y&R, Brenda has not appeared in any movies and TV shows. 
Number 3. Michael Muhney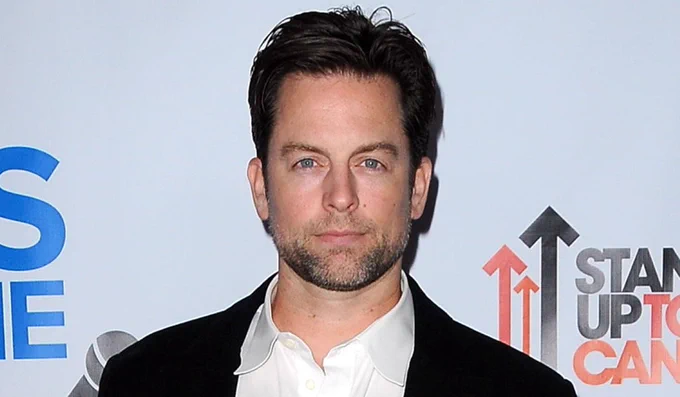 Michael Muhney is another actor who faced a controversial exit from Y&R. The actor who played the role of Adam Newman on the show for almost six years was fired in 2014. Muhney announced the news on Twitter, causing a firestorm among the disappointed fans. "I was told 'We're going to be letting you go'. Everyone knows I always have something to say. I'm a chatterbox, laugh all you want, but I was rendered speechless for about five minutes. I didn't utter a word," he told Huffington Post. 
Gossip tabloid, TMZ, reported in one of its articles that the abrupt firing of Muhney was the result of his allegedly inappropriate behavior toward his co-star, Hunter King. He made it clear during an interview on The Peloton Brief Podcast: Real Talent with Phil Gaimon that the allegation was completely untrue and was made up by a Florida-based blogger. In the podcast, he went on to reveal the real reason he was let go from the show was due to his ego. "I am gonna leave or you have to push me out the door or something has to change. After six months they finally said fine, you are leaving," Muhney told.
Despite admitting the fact, Muhney was once again called out by a Twitter user in July last year, to which he replied, "Let's address this once and for all. Actors who are written out of shows are "fired." I did nothing wrong except disagree a lot with one man. I have no accusers of inappropriate behavior. In this world of #metoo, we need to believe the women. Yep. But none said anything about me." Right afterward, he posted another tweet demanding TMZ for an apology.  "And TMZ owes me the biggest apology ever. Back then they told my lawyers they could never be sued by anybody for anything as long as they used the words "allegedly." Shame on you TMZ. You are disgusting trash. Scum. Where's my apology?"
Speaking of his post-Y&R acting career, Muhney has appeared in a handful of movies and TV shows like The Track, Correcting Christmas, Search Engines, and The Good Doctor. Most recently, in November 2019, he was seen in a short comedy Sidepiece, starring opposite the Becca on Call star Jenness Rouse.
Number 4. Steve Burton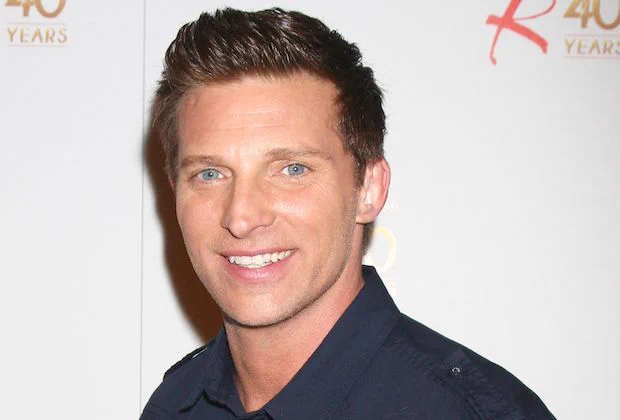 The veteran soap star, Steve Burton, joined the Y&R family in 2013, playing the role of Dylan McAvoy, the illegitimate son of Nikki and Paul Williams. To join Y&R, Burton had left his role of 21 years in General Hospital. However, only four years after joining Y&R, he announced his departure on Twitter writing, "Hey everyone, with lots of reflection, I have decided to move on from Y&R at the end of my contract in Dec. I've had an amazing [time]."
In his other tweets, he revealed that he was ready to move on to new adventures in life. But then he ended up returning to General Hospital and reprising his role as Jason Morgan. Since then, he has once again been serving as a series regular on the show. Meanwhile, after Burton's exit, Y&R has not recast the role of McAvoy and has also not shared any plans of bringing the character back on the canvas.
Number 5. Daniel Goddard
Daniel Goddard was fired from Y&R in 2019 after more than 12 years on the show. He announced his exit on Instagram, writing, "It is with a heavy heart that I share the news that I will no longer be part of the cast of The Young and the Restless. I am as shocked and gutted as you are…I almost didn't post but I felt that the most loyal & loving fans an actor could wish for deserved to know and watch the last story arc knowing the rich meaning behind it."
The abrupt firing of a fan-favorite actor did outrage several fans but many viewers had long assumed that something like this would happen. It was because Goddard's storyline on Y&R heavily relied on that of Christel Khalil, who dropped to recurring status in 2018.  Meanwhile, several Y&R viewers also theorized that the firing had something to do with the on-screen pairing of Goddard and Beth Maitland.  Goddard has often made it loud and clear on social media how much he adores the "Lane" pairing. So when the writers paired his character with Traci, he was allegedly annoyed and ultimately fired. However, neither Y&R nor Goddard ever made the real reason behind his firing clear to fans. Since leaving the soap, the actor has not appeared in any other TV shows or movies. 
Number 6. Gina Tognoni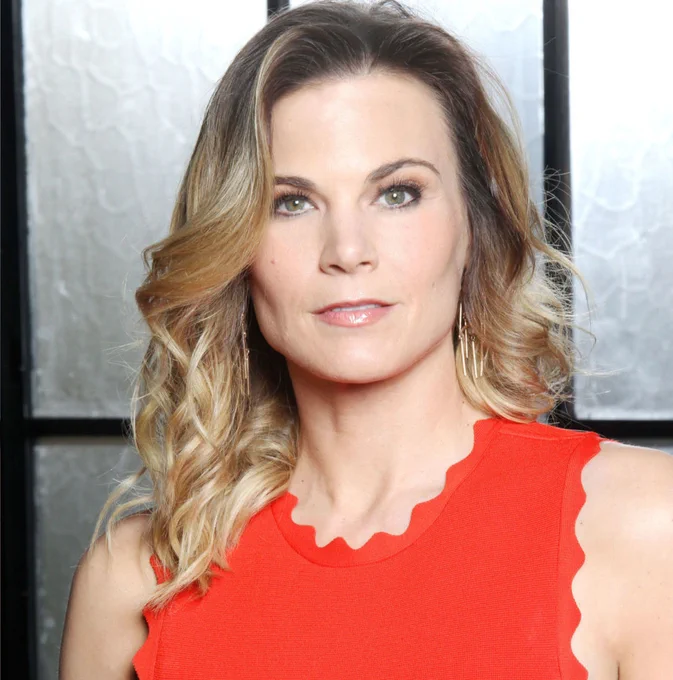 Gina Tognoni played the role of Phyllis Summers on Y&R for five years before Josh Griffith finally decided to let her go. Apparently, Tognoni's contract had expired and Y&R had decided not to renew it so that they could bring in the original Phyllis, actress Michelle Stafford, back on the show.  After Gina was fired, she went on to release a statement on Instagram saying, "Five years ago, I was blessed to embrace the incredible character of Phyllis Summers Abbott. I am beyond grateful for the creative experience that The Young and the Restless has given to me as well as the amazing relationships I made with the cast, crew/staff, producers, and writers. I love my Genoa City family, which made it easy to give 110% every day. My long commutes always went smoothly because I loved where I worked and the people I worked with!"
An inside leak stated that Gina's replacement was the result of her ties with the show's ex-head writer, Mal Young. Griffith had claimed that he was bringing back Stafford in place of Tognoni because he wanted to give the audience the old familiar feeling back. In the process, he even cut actors like Jason Canela, Noemi Gonzalez, and Alice Hunter from the show. But then, he hired a brand new actor instead of Michael Muhney in the role of Adam Newman. Griffith's biased decisions led Tognoni's fans to believe that she was cut off just because she was friends with Mal Young. Ever since exiting Y&R, Tognoni has not appeared in any TV shows or movies.
Number 7. Victoria Rowell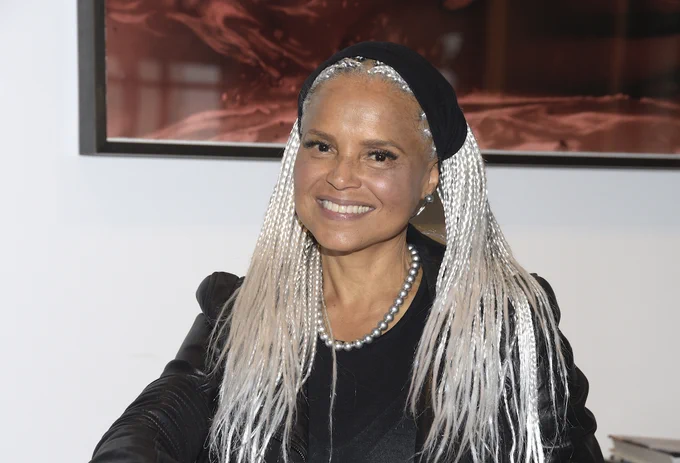 Victoria Rowell originated the role of Drucilla Winters on Y&R in 1990. 17 years later, the character was written out, showing Winters fall from a cliff and never be found again. Years after departure, Rowell took the matters to court, filing a lawsuit against CBS and the producers for "not letting her back." Deadline reported in its article that Rowell was not permitted to work on Y&R and/or B&B due to her advocacy for the Fair Employment and Housing Act. 
The lawsuit stated that she was being "impoverished and blackballed because she had chosen to speak out against the discrimination and injustice that she had endured and witnessed happen to other African Americans." In defense, CBS released a statement saying, "We were disappointed to learn that, after leaving the cast of The Young and the Restless on her own initiative, Ms. Rowell has attempted to rewrite that history through lawyers' letters and a lawsuit that has no merit. We harbor no ill will toward Ms. Rowell, but we will vigorously defend this case."
To this, Rowell's reply was, "Sony has the final word. I really don't have news to share. I worked tirelessly on diversity. It is well-documented. I love the show. They know I would love to return. Kristoff tried." After leaving Y&R, the actress has appeared in a handful of shows and is currently playing a major role in the UMC series, The Rich and the Ruthless, a series created, produced, and directed by Rowell herself. 
Don Diamont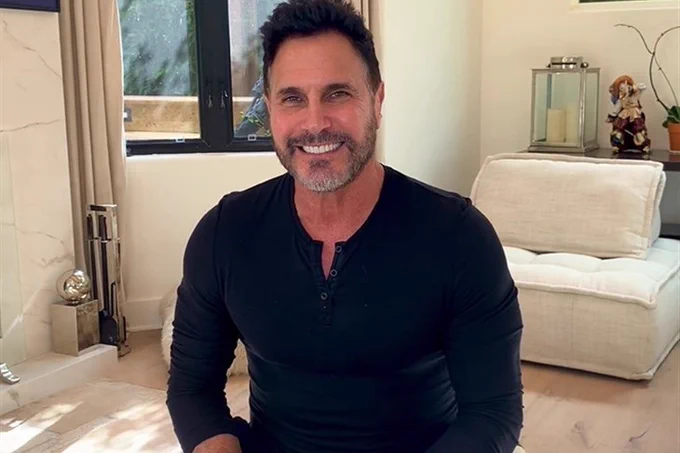 Don Diamont is currently a staple member of The Bold and the Beautiful family. However, in the past, he had a major role in Y&R. For more than two decades, he played the role of Brad Carlton, a gardener-turned-business tycoon on Y&R, who was killed off in a tragic drowning incident in 2008. Diamont landed the role of Bill Spencer, Jr. right after he was fired from his previous gig. Speaking of the opportunity, he told in an interview with Entertainment Weekly, "I know that it came about because Bill Bell Sr. had seen me on Days of Our Lives, which I was on for only about nine months. I used to say I was fired and voted best newcomer in the same week."
Also in the same interview, he revealed the real reason he was written out of the show. " A new head writer [Lynn Latham] was brought in and she just saw fit to get rid of Brad Carlton and Colleen Carlton, his daughter," he said. Lynn Latham had changed the entire backstory for Carlton, providing him a new identity as Navy SEAL, George Kaplan, who was on the run to protect his grandmother. In a shocking plot twist, he drowned in a lake trying to save Noah Newman.
"He was an extremely good swimmer, which was why it was so stupid that he died drowning. If anybody was trained to handle that situation, it was him. But it was the best thing that ever happened to me, I can tell you that," Diamont gushed. After his firing from Y&R, B&B producer Brad Bell (son of Y&R creators Bill Bell and Lee Phillip Bell) created the character of Bill Spencer, Jr. on B&B with Diamont in mind. "I always talk to my kids about this. It's a cliché, but I'm living proof that when one door closes, another door opens. Brad gave me the ball and let me run with it. He is an incredibly collaborative showrunner," he said.
Which one do you miss the most?