Breakup Looming around these Y&R couple
Trouble in Paradise: Lily and Daniel, Sally and Nick on Thin Ice
We all know by now that when things are sailing way too smoothly in Genoa City, it's just a matter of time before the storm hits. And since The Young and the Restless is quite famous for breaking up couples, it looks like right now there are two couples moving towards the end of the road. Yup! It's Nick/Sally and Daniel/Lily heading for a breakup.
Will Lily and Daniel get their spark back?
Lily and Daniel's relationship has been on an edge for a while now. While this couple's relationship should be improving and getting serious by now, it is going the total opposite way. You know, when Lily and Daniel first got back together, they were all about taking things slow and steady. But, boy, has that ship sailed! Soap romances are known for moving faster than a speeding bullet, but these two are slow, I mean like very slow in the love department.
And let's not forget Heather Stevens, the ex who came back with a serious case of unresolved feelings for Daniel. It's pretty obvious that Daniel's not completely over her either. Plus there's his daughter, Lucy, who really wants her parents back together. That's got to be weighing on Daniel's mind, even if he won't admit it to himself just yet.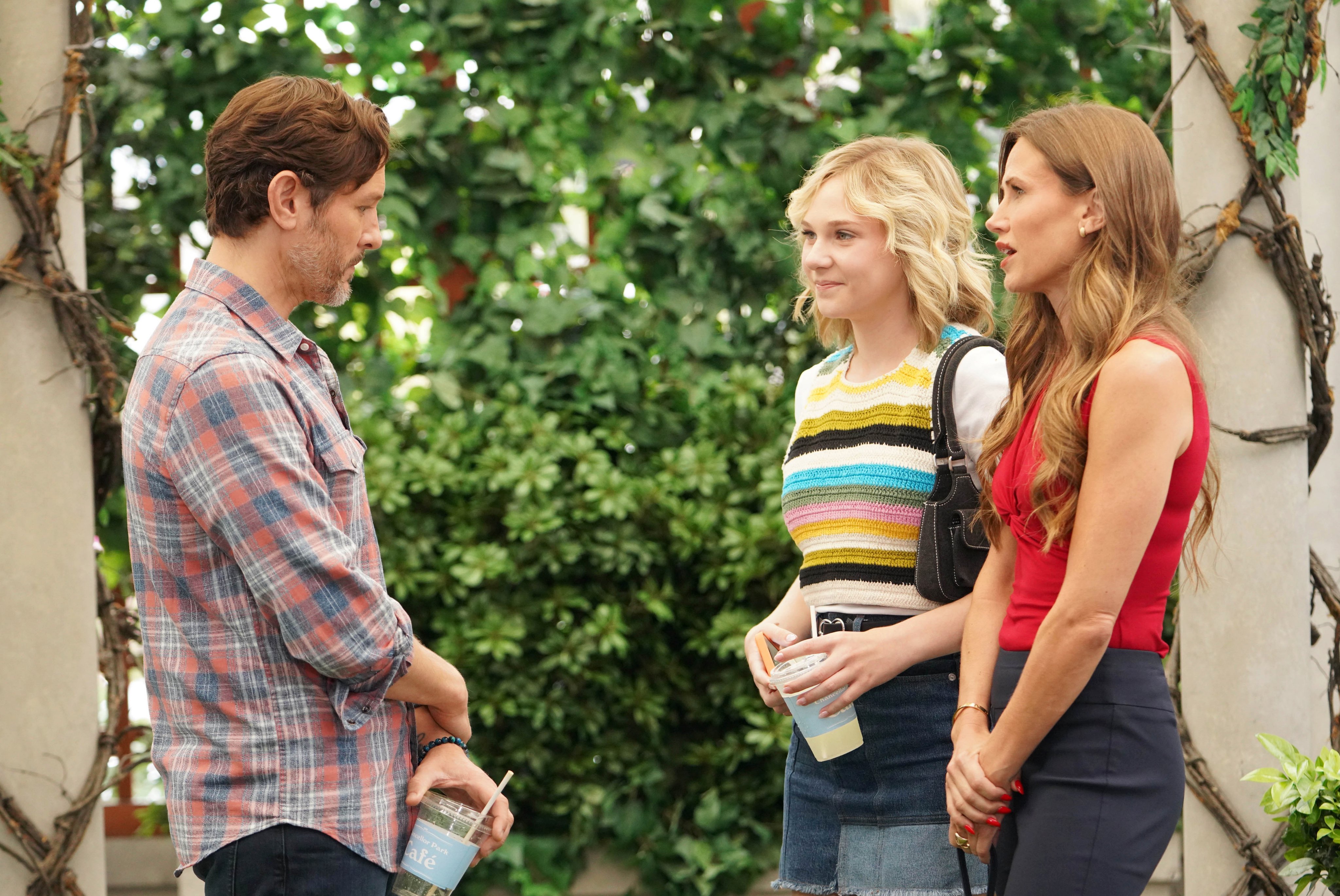 While Daniel's trying to make an effort to keep the love alive with Lily, his recent behavior has raised some eyebrows. On the episode of October 4th, instead of happily accepting Lily's invite to Mamie Johnson's party, where she was going to introduce him to her, he chose a meeting with his creative team. I mean, sure, work's important, but could he really not make even a little time to go with her? That left Lily very disappointed.
It's the small issues that pile up into something much bigger and cause irreversible damage to their relationship. But you know, maybe Daniel and Lily are trying too hard to get their youthful love back, but as they've grown older, things just aren't clicking the same way.
Million Dollar Question: Who is in Sally's heart?
Another to the list of breaking up is Nick and Sally. Now, this one is something we have seen coming for quite a long time. The writers are just stretching it for way  too long. After that whole Adam and Sally smooch session, trust between Nick and Sally is basically shattered. Sally's all over the place emotionally, still trying to sort out her feelings.
She did blurt out that she's falling for Nick too, but it felt more like a desperate attempt to save the relationship rather than a heart-to-heart confession. Bottom line, Nick needs to know Sally's all in for him, and right now, that's not the case. So, Nick's giving Sally some breathing room. He figures she needs some space to figure out if it's him or Adam she really wants. If that means Adam, he's willing to accept it, even if he thinks she deserves better.
But let's face it, Sally's got some serious soul-searching to do. And once Nick officially ends things, Sally's gonna have to do some serious thinking about where she stands with Adam. And you can bet Adam's going to be all ears for this breakup news. He might even cook up another bold move to win Sally over.