Jacob Young and Karla Mosley haven't been on B&B For years
Jacob Young Returning to B&B As Rick Forrester? Hair Transformation Sparks Rumors
Jacob Young just gave a major hint and the fans are going wild. After his recent post, it has got everyone thinking that he is going to make a comeback on the Bold and the Beautiful and we are all here for it. So is he really coming back? Let's find out right away.
What happened to Jacob Young?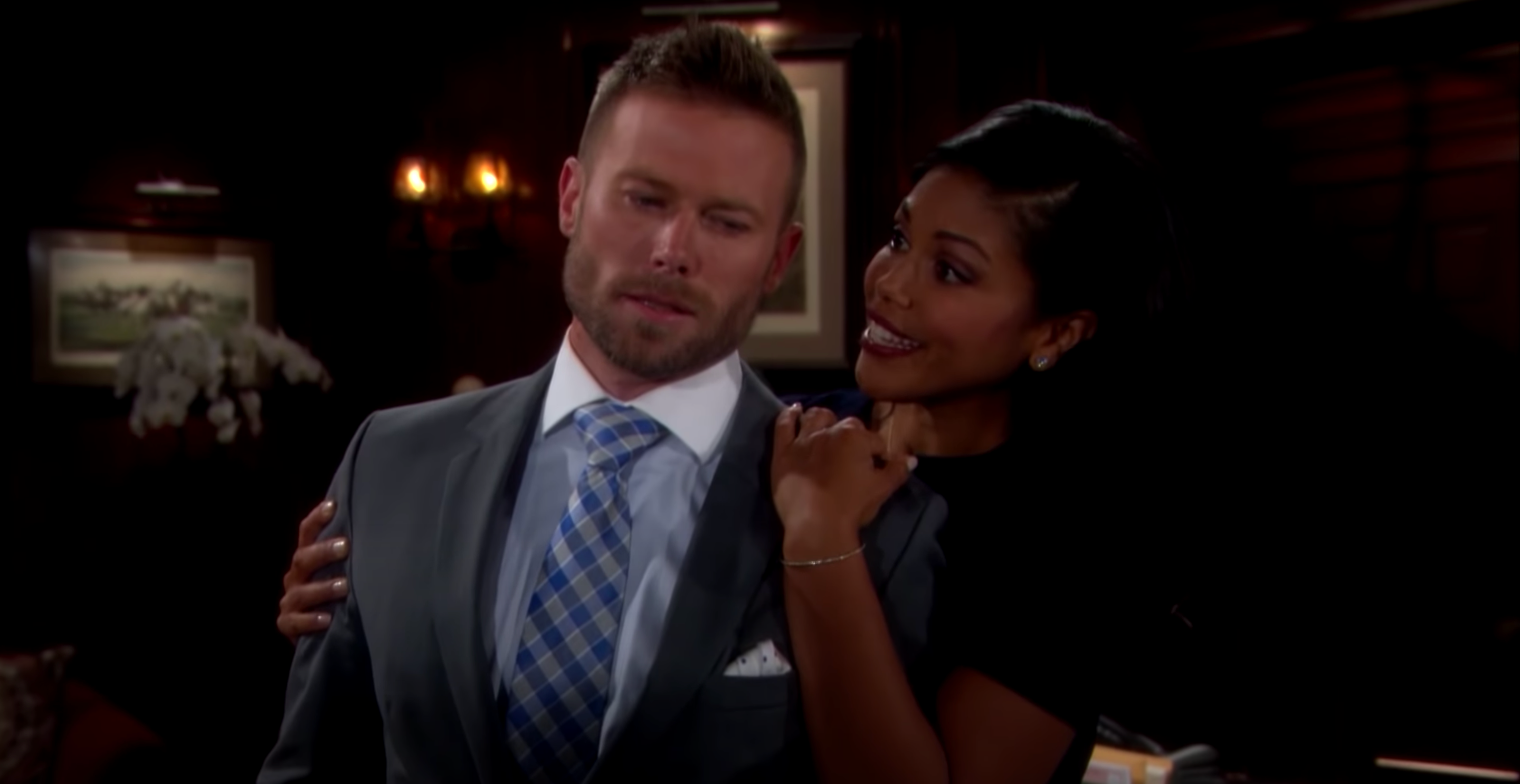 Who can forget Jacob Young right? The talented actor joined the cast of The Bold and the Beautiful in 1997 as Rick Forrester, the son of Brooke Logan (Katherine Kelly Lang) and Eric Forrester (John McCook). While he is the absolute favorite of the fans, it's really been years and years since we last saw him on The Bold and the Beautiful. The last time we actually saw Rick on screen was in 2018, when he had his happy ending Maya and their daughter, Elizabeth and moved out of Los Angeles. 
But Maya (Karla Mosley) and Rick didn't work out so they called it quits. Ever since he made his exit from B&B, Young has moved on to play on primetime shows like, The Walking Dead and films like, Christmas Tree Lane and many more projects.
Fast Forward to 5 years in 2023, there is still no word of Rick coming back and the fans are still wondering if Jacob Young would ever return to B&B. But after a recent post of Young, we just can't help but think that he is planning on a comeback.
Is Jacob Young returning to Bold?
View this post on Instagram
Young took to his Facebook  and Instagram and shared a photo of himself with a totally changed look and captioned it, "I guess its a #sign". Now, you tell us how the fans could not think the obvious. In the picture, he's rocking a long mane of hair, a beard, and a captivating gaze that's got some folks hoping he might be making a return to the CBS soap.
Now, here's the kicker: Rick, the character he's famously known for, has never sported such a look. It's a total departure from the character's style, but considering we've hardly seen Rick lately, who knows what he's been up to during his absence, including experimenting with his hairstyle?
Although Young's post didn't drop any hints about a daytime soap comeback, it could be a sneak peek into his next role, and fans are already making their guesses known. One fan pleaded, "Come back to B&B! You are why I started watching it in the first place. It needs you… trust me." 
While another fan wrote, "I miss you as Rick on bold and beautiful" But someone had a different idea, suggesting, "I think you should play on Yellowstone, you're such a good actor." Now that could be great as well, Yellowstone definitely fits him perfectly. Nevertheless, we want him back on B&B.
But it's not all about soap operas. Some fans just wanted to shower him with compliments about his new hairdo. And we can't argue with that, those longer locks definitely suit him. Whether he comes back to B&B as Rick or is getting ready for a new role, we would still watch and support him. Do you guys miss him on B&B ? Share some of your favorite memories of him in the comments below.