The Three Musketeers
Mishael Morgan and Christel Khalil's Journey from Hatred to Besties
Did you know, Mishael Morgan and Christel Khalil totally hated each other at first before they became the ultimate besties? Yup, they did. So let's see how they went from disliking each other to being totally obsessed with each other right away.
The Y&R star Mishael Morgan joined the cast of The Young and the Restless in the year of 2013 as Hilary Curtis whereas Christel Khalil joined much earlier in 2002 as Lily Winters. But in 2018, Hilary was killed off on the show, so Morgan made a comeback in 2019 as Hilary's unknown twin Amanda Sinclair. Now, Hilary was quite the character, especially with her complicated relationship with Devon Hamilton and her bold personality that rubbed a lot of people the wrong way. One of those people was Lily Winters, played by the wonderful Christel Khalil. They had their fair share of drama and disagreements on screen, and it turns out, there was a touch of real-life tension too!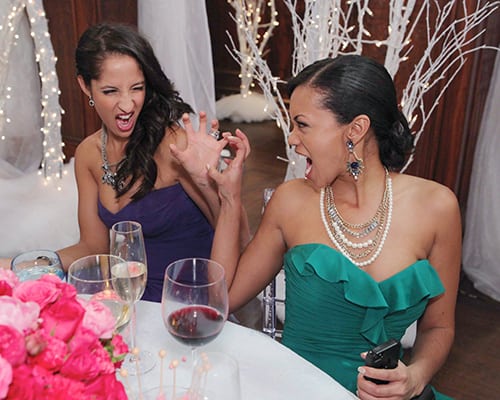 Now, we all know Christel and Bryton James are like best of friends, we have seen their moments on screen as well as off screen but aside from James and Khalil's close friendship off the set of Y&R, she has another tight friendship with an on-set enemy. Mishael Morgan and Kahlil are "best friends," according to Khalil in 2020.
She said, "Whenever we post pictures together, people are like 'What? I don't understand! You guys are supposed to hate each other?!" Christel Khalil loves the dynamic between Lily and Hilary on the show. She sees it as a throwback to the good old days of Dru (Victoria Rowell) and Phyllis (Michelle Stafford), who were always at each other's throats. But in real life, it's all good vibes.  She said, "It's also fun to play since we like each other in real life, so much so that we're always cracking up after filming the scenes. It's so hilarious to us. I like what they're doing with it."  But can you believe they had a little trouble at the beginning in real life too. 
In an interview with Soap Opera Digest, Morgan  revealed that she had a bit of a misconception about her co-star, Christel Khalil, during their early days working together. She confessed that she used to think Christel hated her, and it turns out that, well, she kinda did! What was the reason for the misunderstanding, you ask? Well,  Because of Morgan's sarcastic sense of humor. Apparently, Christel took some of Mishael's sarcastic remarks the wrong way and thought she was being rude. It took a whole year for Morgan to figure out what was going on. But hey, all's well that ends well!
After clearing the air and getting to know each other better, Mishael and Christel patched things up and became the best of friends. So don't worry of any on screen rivalries in future because Mishael and Christel are all good off-screen, and their friendship is going strong. So remember, if you see them at each other's throats on the show, they are probably laughing and hugging in real life.