Young and the Restless Age gap couples that will shock you
Y&R's Biggest Age Gap Couples That Will Shock You
When it comes to acting, age doesn't quite matter. Especially if you look at the history, the age gap between two actors who are playing a romantic role together is crazy big and the same is on the Young and the Restless. So, today we look at the crazy and huge age gap between couples on the Young and the Restless. Be ready to get surprised, because one of them is more than 40 years' difference. Now without any further ado, let's jump right into it.
Number 1. Diane Jenkins and Jack Abbott
Starting with the smallest age gap in the big gaps league, we have Diane and Jack who just got married. While they look like a lovely couple on screen, did you know Susan Walters who plays Diane is way more young than Peter Bergman. Yup! They have an 11 year age gap.
Peter is 70 years old while Susan is 59 now. Don't let her silver hair fool you although it makes her look even more beautiful. But 11 years is not bad compared to other couples.
Number 2. Ashley Abbott and Tucker McCall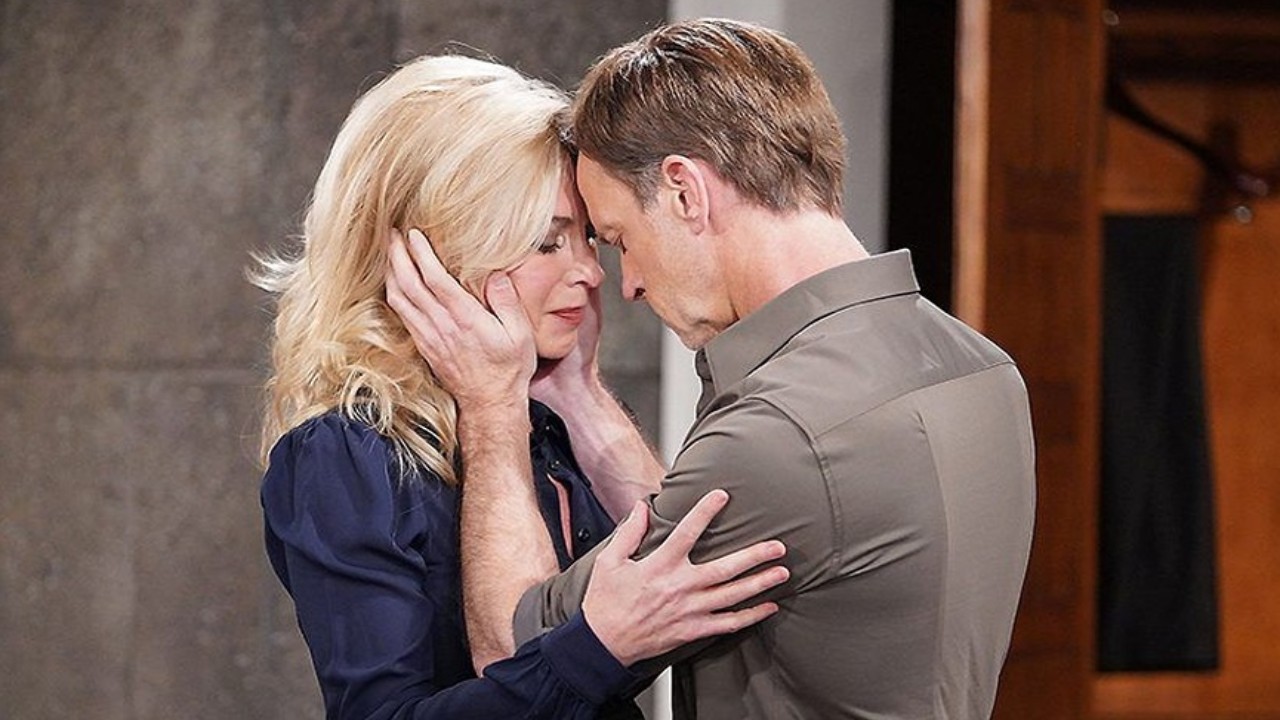 On the next Abbott pairing, we have Ashley and Tucker. These two have had quite a complicated journey throughout the show. While they might look like the perfect pair besides their problems, off screen they do have a huge age gap, and this is the other way around.
Ashley and Tucker have a 13 years age gap. Eileen Davidson who plays Ashley is 64 years old while Trevor St. John aka Tucker is 51 years old, making him 13 years younger than her. But they don't look like it, do they?
Number 3. Victoria Newman and Ashland Locke
Coming to the Newmans, we have Victoria and Ashland on the list. Things between Victoria and Ashland were nothing but the worst. Although we would like to delete them as a couple, we can't remove history. And one thing you may not know about this couple is the 15 years age gap between the actors.
Amelia Heinle was 50 years old, while both the Ashland actors, Richard Burgi and Robert Newman, were 65 years old. Ashland is dead now, and Victoria is currently dating the handsome Nate Hastings. This time, she doesn't have much of an age difference with Sean Dominic, who is just 5 years younger than her.
Number 4. Nick Newman and Sally Spectra
Moving on, we have a bit of a bigger gap, and it's none other than Sally and Nick. Off the screen, Sally and Nick have a 16 years of age gap. While Joshua Morrow is 49 years old, Coutney hope is currently 33 years old. They have even opened up about playing as a romantic couple with such a big age difference in the past, and since they are both professional at their work, it wasn't as weird as they thought it would be.
Hope said, "I just don't see Joshua as a lot older than me. My brother is 53 and my sister is 51, so Joshua's age didn't even cross my mind. I see him as a peer and someone I relate easily to. No matter who I'm working with, I want to bring my best every single day."
Number 5. Lily Winters and Cane Ashby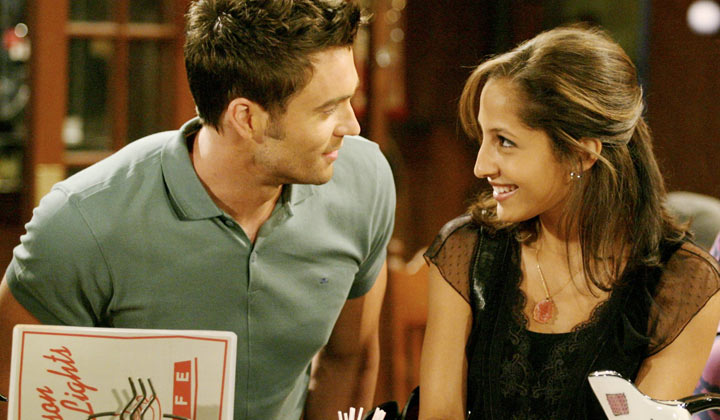 Next, we have Lily and her ex-husband Cane Ashby. Complicated is the definition for their relationship, too many patch ups, too many divorces. Yet they always find their way back to each other. Everything aside, these actors also have a 16-year age gap.
Christel Khalil is 35 years old and Daniel Goddard is 51 years old. They acted with this age gap when Christel was just 17 or 18. It did suit the whole storyline but it still was weird. Then again, it's acting and they were perfect for the roles.
Number 6. Chelsea Lawson and Calvin Boudreau
Next one on the list with the 18 years gap is Chelsea and her sugar daddy, Calvin Boudreau. In 2019, during the storyline of Adam Newman's resurrection, there was a new character introduced named Calvin Boudreau, who appeared in only three episodes. The plot featured Chelsea, portrayed by Melissa Claire Egan, in a new marriage with Calvin Boudreau, played by John Burke.
Notably, Calvin was an older character with an age difference of 18 years, being 55 while Chelsea was 37 at that time. Calvin's brief appearance in three episodes took a surprising twist as he suffered a fatal heart attack, leaving Chelsea as the beneficiary of his considerable estate.
Number 7. Sharon and Chance Chancellor
We are getting into the big leagues with over two decades of age gap, and that's between Sharon and Chance. Chance is way younger than Sharon, 23 years younger to be exact.
Connor Floyd is just 29 years old whereas Sharon Case is 52 years old. And if you think this is a very big age gap between the couple, get ready to get your mind blown with the remaining couples.
Number 8. Sharon and Victor Newman
Yep! Sharon and Victor Newman were briefly paired back in 2012 when they got married. At the time, Sharon was 41 years old while the actor playing Victor, Eric was 71 years old.
They had a 30 years of age gap between them, and let's just say that storyline was very messy, especially with the fact she was once married to his son Nick.
Number 9. Victor Newman and Sabrina Costelana
Another instance of a big age gap within the Newman family is involving Victor Newman's ex-wife, Sabrina Costelana, portrayed by actress Raya Meddine. This took place in 2008, where Victor and Sabrina tied the knot.
They had 31 years of age difference, with Victor being 67 years old and Sabrina 36 at that time. Now, in the present day, the actors themselves are 82 and 51 respectively.
Number 10. Nikki Newman and Arturo Rosales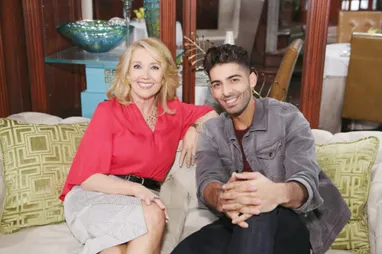 In this game of big age gap romances, Nikki seems to have won Victor. Nikki and her young lover is the second biggest age gap in The Young and the Restless, and I think you know who the young lover boy was. Yup, it's Arturo Rosales, the brother of the late Rey Rosales.
If you remember, back in 2018, things got quite interesting in Genoa City when Nikki Newman started openly discussing her and Victor's open marriage arrangement, leaving people in Genoa City as well as watching at home rather surprised.  At that time, Nikki was 62, and she was sleeping around with Arturo, who was just 26 years old. That gap of 36 years was quite a memorable storyline for all of us. But that's the past, and now the actors have aged to 67 and 31 years old, respectively.
Number 11. Mariah Copeland and Ian Ward
The last and the biggest age gap that takes it all away is the one between Mariah Copeland and the psychotic Ian Ward. Fast forward to 2014, Y&R gave the viewers the unsettling storyline of the sinister cult leader, Ian Ward, forcing a marriage upon young Mariah Copeland, creating a deeply uncomfortable 42-year age gap between them.
The actors Ray Wise and Camryn Grimes were 66 and 24 years old respectively at that time. Today, the actors stand at 75 and 33 respectively. Thankfully, the disturbing plot didn't escalate, and Mariah was rescued from the clutches of Ian. But we have to give it to Ray as his creepy character still remains memorable.
While love stories with big age gaps are never comfortable to watch, which one of these Y&R pairings was the most weird one for you guys? Let us know in the comments below.