The Bold and the Beautiful setting the stage for Krista Allen's exit?
Is Taylor Hayes dead on Bold and the Beautiful? Krista Allen leaving B&B?
The latest Bold and the Beautiful episode had us on the edge of our seats and worried for Taylor. The doctor has been distraught knowing that she stands in the way of Sheila going to jail and paying for her crimes. She is hell bent on confessing to shooting Bill all those years ago and making this right for Steffy and Finn. On Tuesday's episode, we saw Taylor take a dramatic step forward to atone for her mistake as she wrote out a confession and decided to end her life. Is the Bold and the Beautiful killing off Taylor Hayes? Keep watching to know what happens next!
Brooke is horrified to find Taylor unconscious at her beach house
In the latest episode, an emotional Taylor read out her confession and vowed to make things right for her daughter. At the beach house, she flashed through their conversations before picking up a bottle of pills and taking them. Meanwhile, Brooke was determined to give her new bestie a pep talk, so she headed for the beach house. A horrified Brooke found her unconscious on the bed when she came looking for her.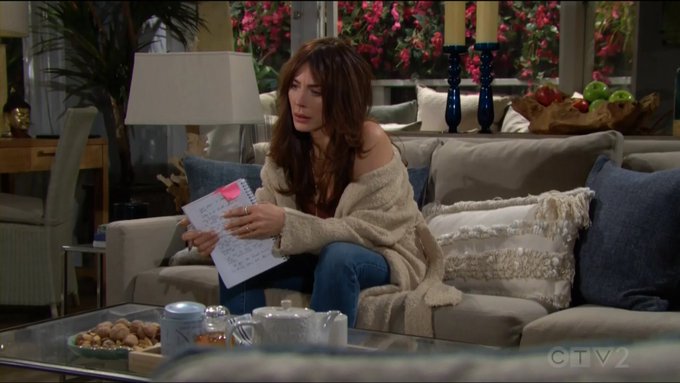 But don't worry, we know from the spoilers that the doctor will be just fine as Brooke will get her help in time. She will make her a compelling proposition that gives Taylor some hope to go on. The spoilers for this week suggest that on Thursday, February 9, the new besties will make a pact for the future, which could be a coalition to bring down Sheila Carter once and for all.
READ MORE: Bill's tumor made him fall for Sheila? B&B Spoilers
Taylor Hayes has escaped death on B&B in the past as well
For fans who were worried that something bad might happen to Taylor, rest assured the doc isn't going anywhere. You may remember that it's hard to kill off her. The Bold and the Beautiful writers have surely tried in the past!
Long time fans will know that the world renowned doctor has escaped death on the Bold and the Beautiful twice! In 1994, she was presumed dead after a plane crash in the Middle East. But she turned up alive with amnesia and was rescued by a Moroccan Prince Omar Rashid. She eventually convinced Omar to let her return to Ridge.
Years later, she was gunned down by Sheila and died in Ridge's arms. They had a funeral and everything but still the doc lived! she even returned as a ghost and haunted Ridge. He was so disturbed by it that he dug her grave – only to find a life-sized plastic double instead of his late lover.
So no, Taylor is not dead on the Bold and the Beautiful! After reaching rock bottom, Taylor can only go up and with her new partnership with Brooke, we can expect these two women to be a fierce force against Sheila. What do you think of these Brooke and Taylor moments? Let us know in the comments below!