On Y&R, Johnny's biological parents are Billy and Chelsea.
Who plays Johnny Abbott IV on The Young and the Restless?
When he first made an appearance on The Young and the Restless, Johnny Abbott IV stole the hearts of many fans. We have an article full of little tidbits about the young actor who plays him. Read till the end to learn everything.
Who is Johnny Abbott IV's father on The Young and the Restless?
On The Young and the Restless, Johnny is the son of Billy Abbott and Chelsea Lawson. Billy had Johnny while being married to Victoria Newman. Chelsea drugged and seduced Billy in Myanmar, leading to the birth of Johnny. Chelsea later gave Johnny up and Victoria adopted him and is currently being raised by her.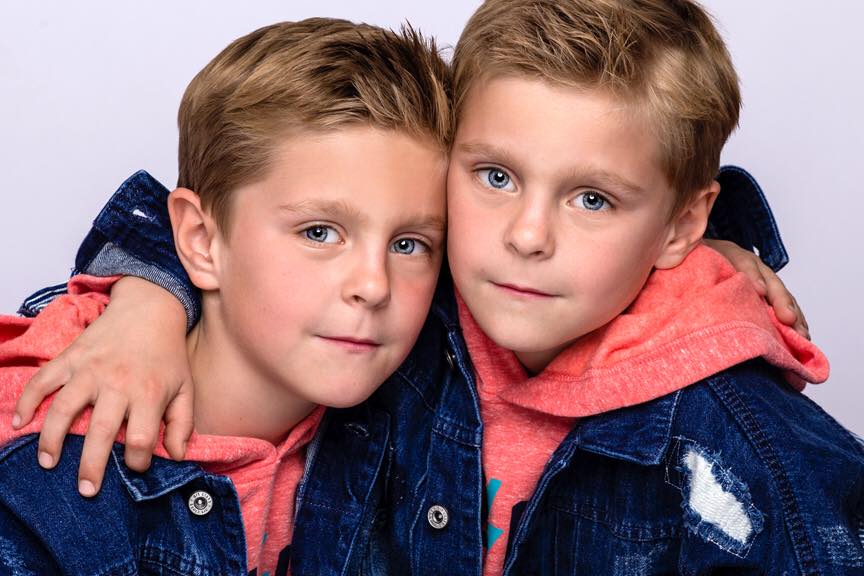 The character of Johnny Abbott IV is played by twins Holden and Ryan Hare. This is because the number of hours a child actor can work is limited by law. Holden and Ryan first appeared on The Young and the Restless on April 9, 2012 which is Johnny Abbott's birthday on the show. Let's get into some info about Holden and Ryan Hare.
Holden And Ryan Hare Bio: Age, Parents
No information regarding their age is available to us. But since their character on The Young and the Restless is 10 years old and they've been on the show since they were babies, we can conclude that Holden and Ryan Hare are about 10 years old too.
Currently, we do not know the names of Holden and Ryan's parents, or what they do. However, they did an interview with Star-Kidz in December of 2018 talking about their kids' schedule on the sets of the show. According to the interview, the twins do school with a set teacher that they learn from before their scenes.
Their parents said that they're given the script a week before the taping of the episode and they run through their lines every night. They added that Holden and Ryan both have to be prepared even if only one of them is supposed to be on camera.
What about their on-screen parents? Who are they in real life?
Johnny Abbott's dad is Billy Abbott, played by actor Jason Thompson. He is a soap opera veteran who also played neurosurgeon Dr. Patrick Drake on General Hospital for 11 years, starting in 2005. Jason married his girlfriend Paloma Jones on April 5, 2015.
Johnny's biological mother on Y&R is Chelsea Lawson. She is played by actress Melissa Claire Egan, who was born in Pound Ridge, New York, on September 28, 1981. In addition to her role on The Young and the Restless, she is best known for her role as Annie Lavery on All My Children.
Victoria Newman, played by actress Amelia Henle, is his adoptive mother on Y&R. Before joining the cast of The Young and the Restless, Amelia appeared on shows like Loving, The City and All My Children.
Let's get back to Holden and Ryan Hare. How much are they worth?
Holden And Ryan Hare's Net Worth
Since their acting credits only include The Young and the Restless, their collective net worth is estimated to be more than $250,000. If they remain on the show until they reach adulthood, their net worth is sure to be boosted.
Currently, Johnny is a recurring character on The Young and the Restless. Holden and Ryan Hare can be seen on the show when the storyline demands their appearance. We do not know what else they're working on but it's safe to assume that they're two ten year olds who spend their time in school, busy with books and games.