Peter Bergman plays Jack Abbott on the Young and the Restless
Jack Abbott's love stories on Y&R | Worst to Best
Jack Abbott is popular among The Young and the Restless viewers for two things. At number one is, of course, his longstanding feud with Victor Newman while at the second number is his many great love affairs. Jack was introduced in 1980, and over the years, he has had some really interesting flings and marriages with some of the prominent female characters of the soap. Here are the top nine love stories of Jack, that we have ranked from worst to best.
Number 9: Patty Williams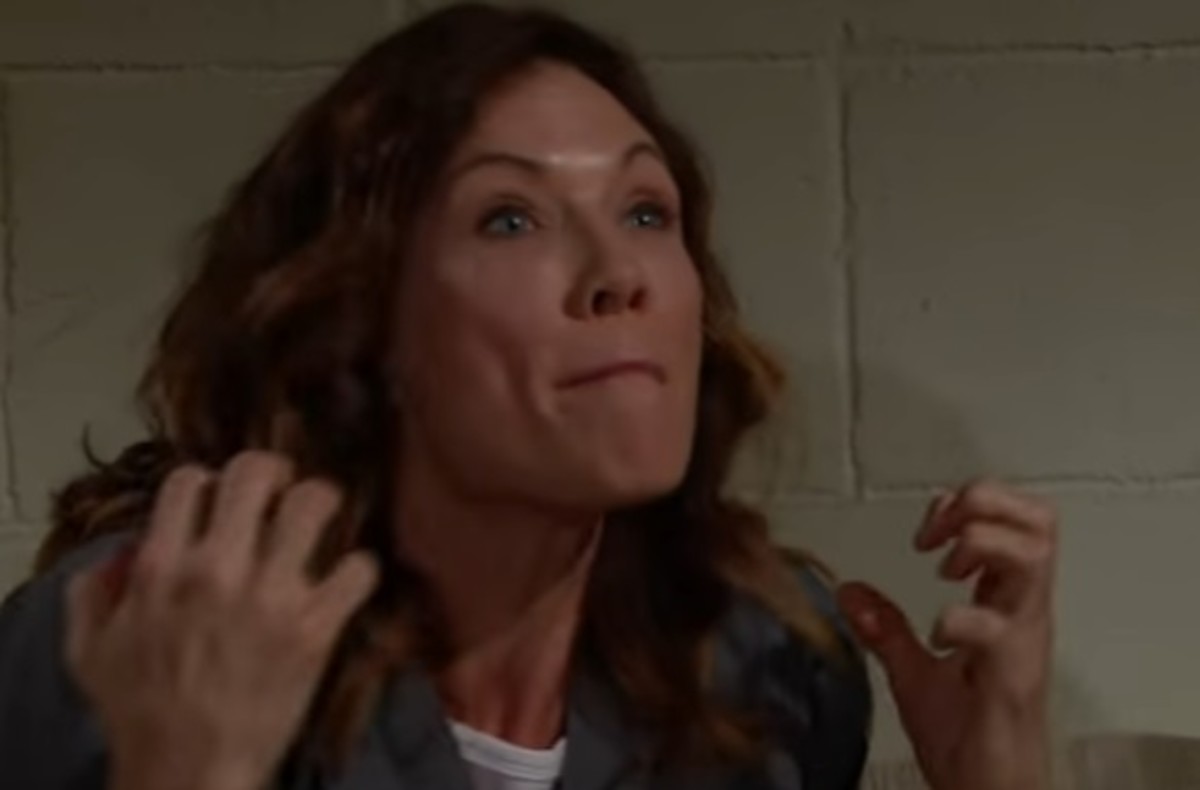 We have to admit, Patty is one of the most unlikable romances Jack has ever had, and we have some strong reasons. Of course, Patty's love for Jack was real but Jack never loved her the way she did. The only reason Jack ever laid his eyes on her was to impress his father and to prove his manliness.
Jack and Patty did get married but with their separation, Patty has been the prey of some serious mental issues. And over the years, she has ended up becoming a thorn in Jack's side due to her obsession with him. All in all, this relationship never had anything to do with happiness.
Number 8: Diane Jenkins
Diane and Jack had a whole lot of chemistry but Diane still hits the bottom of this list because of the love they lacked. Sure, the couple was engaged in a steamy affair together but they never had that spark that could make them a super couple.
The two would continue their affair, on again and off again during the years, and even had a baby together but all that Diane ever wanted from Jack was to use his family status and his connections at Jabot.
Number 7: Jill Abbott
Jill can be counted as one of the worst partners of Jack and one reason is enough to prove this. Jack and Jill were engaged in affairs, on and off, while Jill was together with Jack's father, John Abbott (played by Jerry Douglas). The love triangle could have been more interesting if it did not involve the father-son duo.
Number 6: Kelly Andrews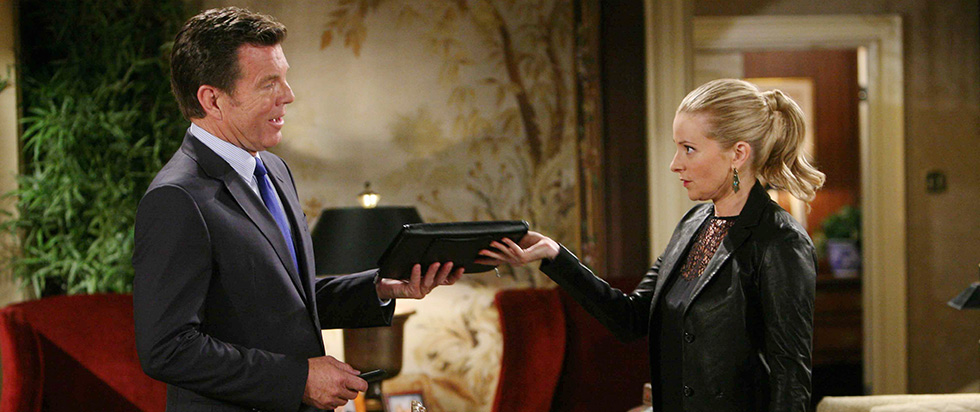 Kelly arrived in Genoa City for the first time in 2013 and became Jack's younger brother Billy's love interest. Eventually, she fell in love with Jack instead.
They were on a nice little love story until Jack's former flame, Phyllis, woke up from a coma, from where it was all downfall for these two. Unfortunately, Kelly ended up suffering various mental issues along the way until her demise in 2015.
Number 5: Phyllis Summers
Phyllis and Jack had an incredible on-again and off-again romance over the years. They seemed like a perfect match for each other as they were both on the same level and wavelength.
The two would have definitely made a super couple if it wasn't for Phyllis' wandering eye and affairs. Phyllis first had an affair with Nick Newman in the early 2000s, and then with Jack's brother Billy. Phyllis once again cheated on Jack with Nick in 2018 which Sharon exposed on the day she was to wed Nick.
As of late, Phyllis and Jack are once again coming close after she ended her relationship with Nick for good. But will they reconcile romantically? We'll have to wait to see what happens.
Number 4: Sharon Newman
Not sure what it is with Jack and women who are mentally unstable, but he sure knows how to attract them.
Sharon started facing mental issues after Jack's wife Phyllis had an affair with Nick, who was still married to Sharon.
Heartbroken Sharon and Jack were naturally pulled towards each other and eventually got married in 2007.
The marriage could not last as Sharon could not love Jack as much as he loved her. The two have remained good friends after the split though.
Number 3: Nikki Newman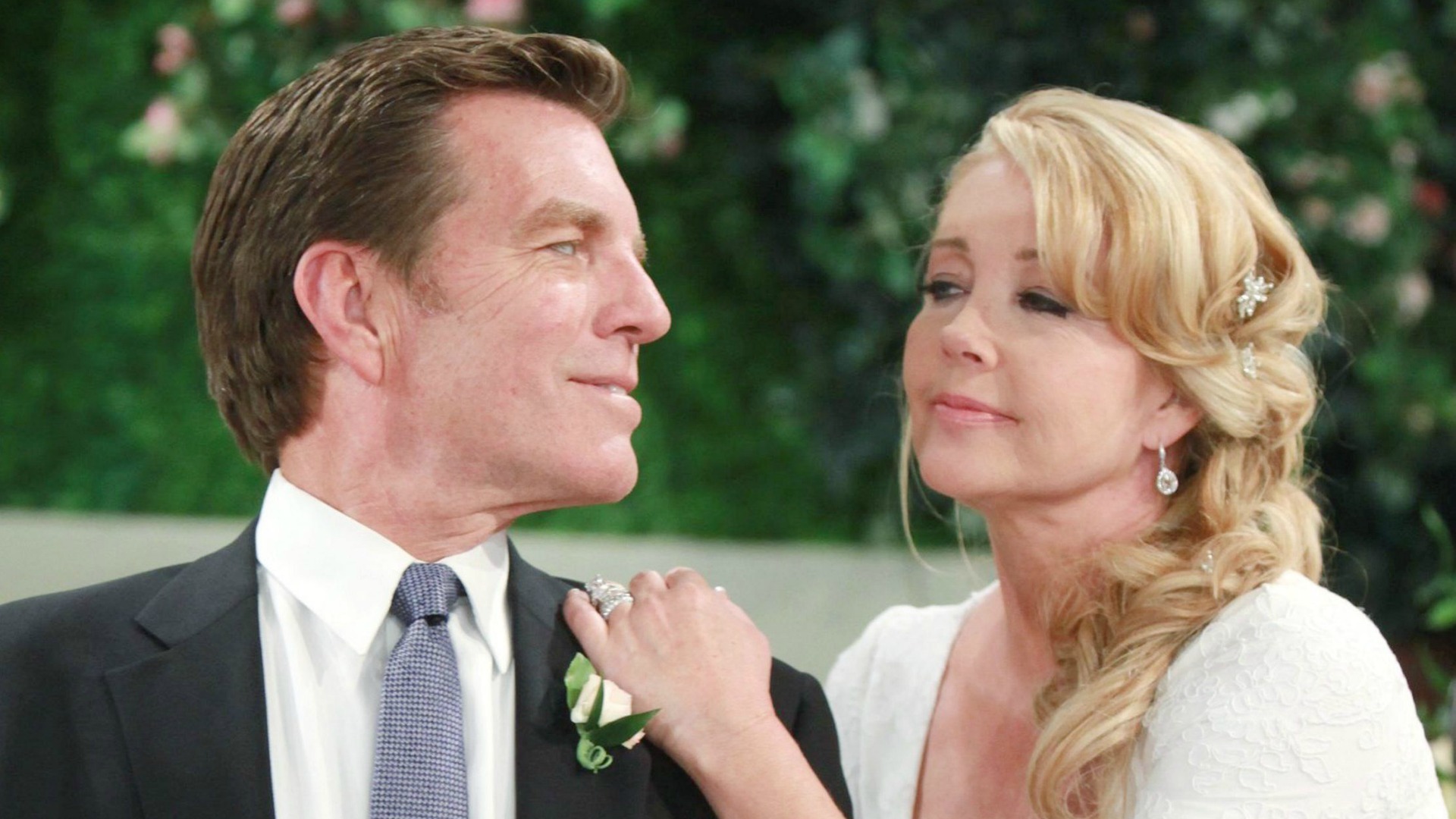 Nikki and Jack made a really cute couple. They had some decent chemistry in their relationship and they have also been married a few times. However, they could not end up as a super couple.
When Nikki was with Jack, she disliked Victor. However, once she started feeling things for Victor, she could not help but choose him. The silver lining is that, despite Jack and Victor's rivalry, Nikki remains good friends with Jack to this day.
Number 2: Dr. Emily Peterson
We must say, Jack's relationship with Emily was one of the best relationships he has ever experienced.
Emily was funny, smart, strong, and independent but had one small issue which eventually fizzled their romance. Emily looked exactly like Jack's crazy ex, Patty, who was able to switch identities with Emily at one point.
This left Emily in a mental health facility while Patty was free as a bird. Patty engaged in a fake affair with Jack, impersonating Emily, and even got married to him. Later, when the whole exchange debacle was exposed, Emily felt hurt that Jack could not realize he was with Patty and not her. And they ultimately broke up.
Number 1: Luan Nguyen Abbott
By far, Luan is the best thing that has ever happened in Jack's life and we bet everyone agrees on this.
Jack and Luan met when Jack was in Vietnam serving for the US Army. The two fell in love, but once Jack returned to the US, there was no way he could reconcile with Luan as he did not even know her real name.
Turned out, Luan was pregnant with Jack's baby and gave birth to a son named Keemo. Thankfully, in the mid-90s, the two reunited, got married, and turned into a close family of four, including Luan's daughter Mai from her other marriage. Unfortunately, Luan passed away in 1996 due to a terminal condition.
Recently, on February 25, 2022, Jack learned that his and Luan's son Keemo has passed away. What's in store for the Abbott family in the future. Keep tuning in to us to find out.