Will Tara Locke crash yet another Skyle event?
Tara Locke returns to GC just in time to crash another "Skyle" party
It's been over a year since we saw the richling Tara Locke on The Young and the Restless. Right now, she is serving jail time in New York for embezzling money at her husband's company. But if the rumors are true, she might get released from jail sooner than expected.
Tara Locke's shocking revelation at Summer and Kyle engagement party last year
Elizabeth Leiner debuted on The Young and the Restless, playing the role of Tara Locke, on March 1, 2021. If you look back at the day, you will recall what an iconic entrance she made in Genoa City.
Everyone was in the midst of celebrating Kyle and Summer's love at their engagement party when Tara, along with Harrison, strolled in. Upon her arrival, Kyle freaked out while everyone else was clueless about what was happening. Finally, Tara revealed that she was Kyle's old affair and that the baby boy she was carrying was the result of their forbidden romance.
The revelation took everyone by surprise. Summer was shocked too but she handled the situation really well. She held no grudges against her fiance for not telling her about the romance or the baby because Kyle himself had no idea that he was a father to a son before that day. And, of course, the affair took place long before Kyle started dating Summer. So technically, he had not cheated on her.
Kyle proposes to Summer to marry him again
Fast forward to this day, Summer loves Harrison as a mother loves her child. No wonder, Kyle feels so lucky to have Summer as his wife. And that leads us to an opportunity of watching the Skyle exchange their wedding vows, on-screen this time!
In a swoon-worthy series of scenes last week, Kyle re-proposed to his wife which ended in Summer's affirmation and a romantic exchange of kisses.
Today on #YR, Kyle shares a proposal with Summer. Watch all-new episodes of The Young and the Restless on @paramountplus: https://t.co/U4EwL5QAAw pic.twitter.com/khQo4B5mUf

— Young and Restless (@YandR_CBS) September 19, 2022
The pair can not wait for the day when they will renew their vows in front of all of their family members. But one thing has them worried – their warring moms. They decide their parents have to be dealt with first. So they dish out a serious warning to them to either get along or get fired from their jobs.
We all know that Diane and Phyllis would never be able to share a space in peace for too long. But it's their kids' big day. So they might at least make some genuine effort to not create any scene on their vow renewal day.
Greater problem could be looming on Summer and Kyle
Well, it remains to be seen if Kyle and Summer's approach to maintaining peace between their moms works or not. But one thing is confirmed – the day is not going to end without some drama. The latest spoilers for Y&R's upcoming episodes state that Kyle and Summer will make a shocking discovery on the wedding day, which will leave them stunned.
This has us wondering if Phyllis and Diane are the last people their kids should be worried about now. What if the unexpected jolt is related to someone more vicious like Kyle's baby mama Tara Locke?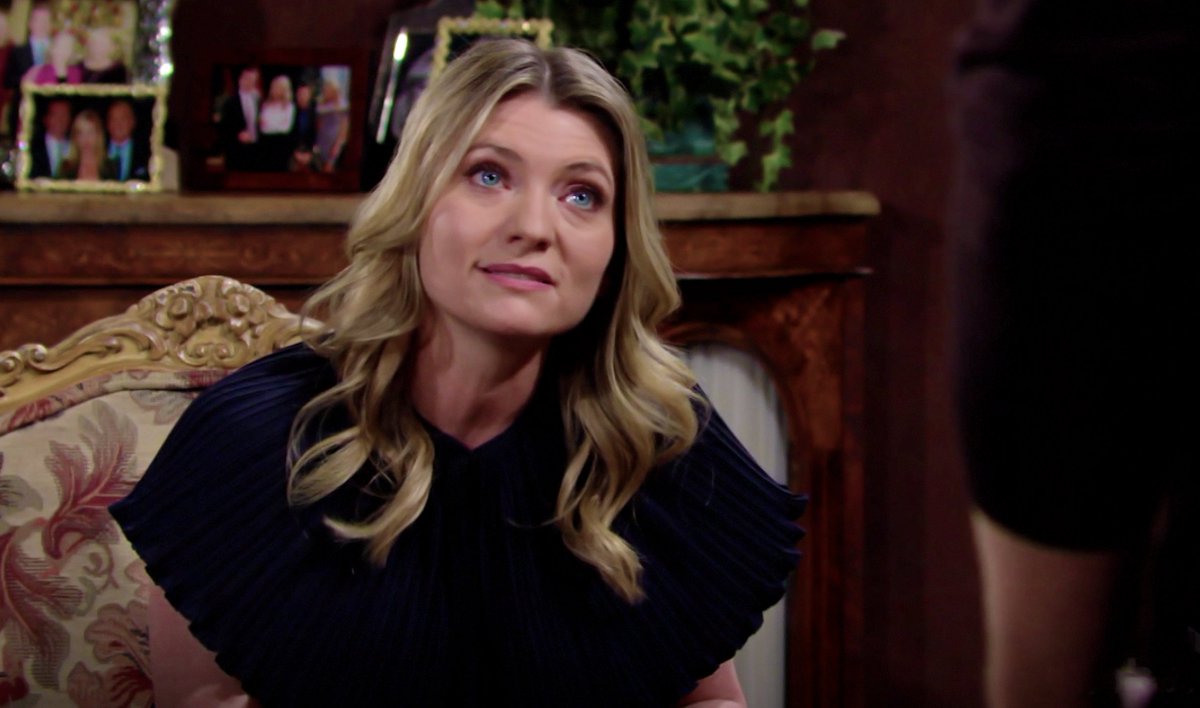 Is Y&R planning to rehash Tara's debut storyline by making her crash yet another Skyle event? However, this time not to bring Harrison into their lives but to snag him away from them.
What drama will rock Skyle's big day? Keep watching The Young and the Restless to find out! Also, keep tuning in with us for the latest spoilers and news.