Top 10 B&B Couples of all time
Top 10 Bold and the Beautiful Couples of All Time
In its long history, the Bold and the Beautiful has had its share of dramatic storylines. While some couples have enjoyed a long relationship, others have been brief but scandalous. Then there are the couples that showed potential in the beginning but were torn apart by tragedy or jealous exes. On the other hand, some couples never had a chance to begin with.
We're taking a look at 10 couples on the show that have won the hearts of the audience with their romance. We also did a video on the top real life couples of the Bold and the Beautiful where we talked about the real life spouses of some of your favorite B&B stars. So be sure to check that out too! Here are our picks for the Top 10 Bold and the Beautiful Couples of all time.
10. Brooke and Bill
Brooke and Bill have chemistry together but they knew that they were never going to work out. In the beginning, Katie pushed Bill towards Brooke because she believed that they belonged together. Their attraction to one another caused tension for the two sisters for a long time.
These two really did a number on Katie's mental health, sneaking around behind her back multiple times. More recently, Brooke and Bill ended up kissing once again after Brooke was sad over her husband Ridge. The video was broadcasted to their family and Katie vowed that she would never take Bill back.
9. Sally and Wyatt
We really believe that Sally and Wyatt would've made it if Flo had never entered the picture. Even though Wyatt's mother constantly meddled in their relationship, they seemed to be doing fine until Wyatt's high school sweetheart came to town.
Wyatt quickly dumped Sally to be with baby thief Flo but after her scheme was exposed, he went running back to Sally. In an unexpected turn of events, Sally was found to be faking an illness to manipulate Wyatt, which ended horribly leading the redhead to flee town. Sally could return to LA someday but we don't see these two getting back together.
8. Maya and Rick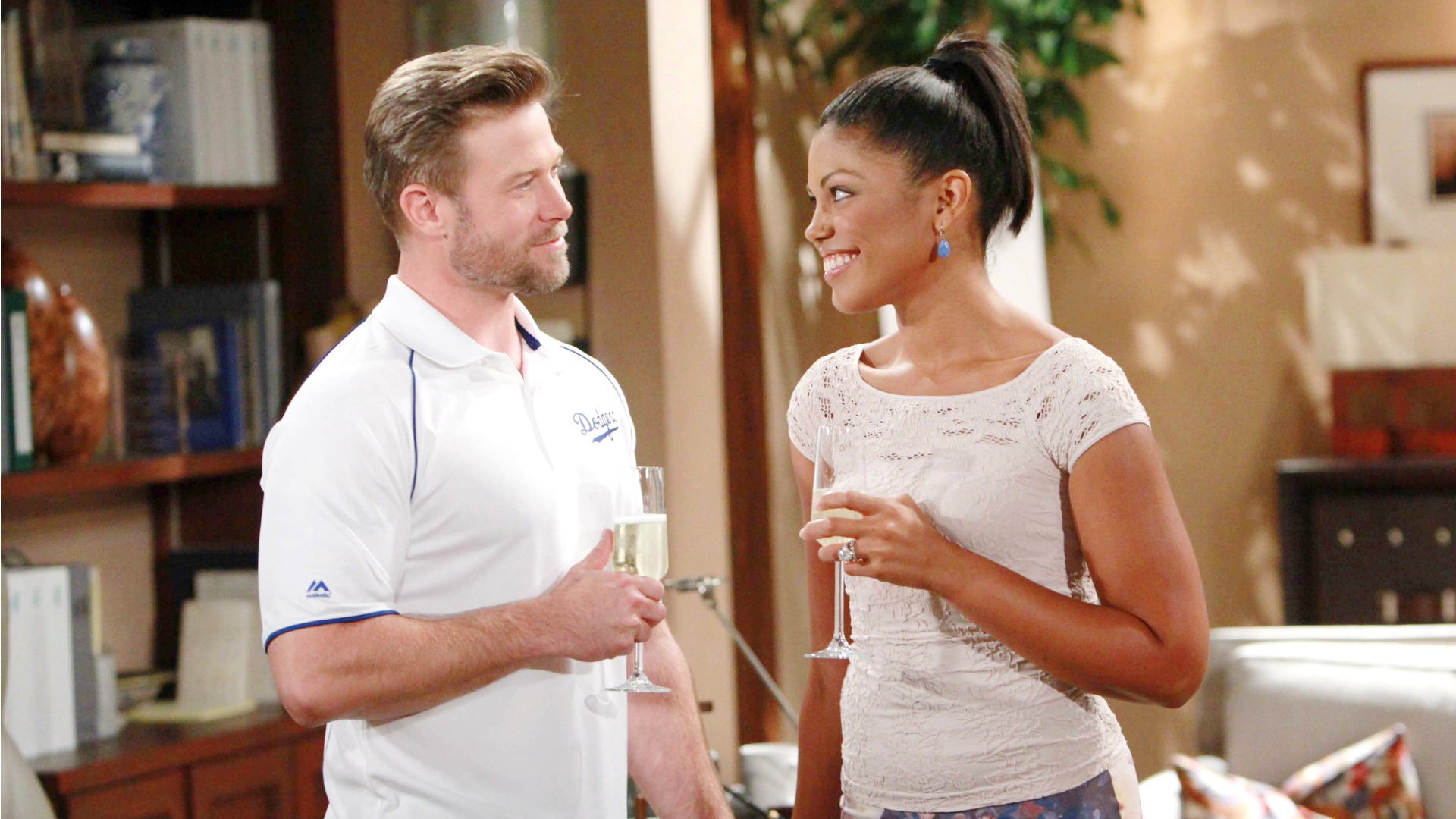 The Bold and the Beautiful is home to some of the most popular couples in daytime television and a couple that we would love to see make a return to the B&B canvas is Rick and Maya. Maya and Rick may not be together anymore but their love story made television history.
After several breakups and reconciliations, Maya revealed to Rick that she is transgender when he finally proposed. They walked down the aisle in 2015, which was the first time we saw a trans character have a wedding on US television. After having a baby, they moved to Paris but they divorced off screen and Maya returned to LA alone.
Despite the overwhelming fan support, the couple have not made a return to the show and in 2020, Karla Mosley revealed that she had ended her run on the show.
7. Zende and Nicole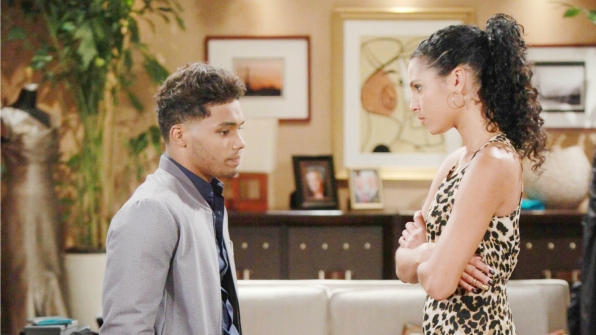 Zende and Nicole faced a similar fate as Maya and Rick after moving to Paris. Last year, the handsome Forrester returned home alone and we still don't know what happened to his and Nicole's marriage.
Before their move, the couple had a beautiful wedding at the Forrester mansion on Valentine's Day in 2017, back when Rome Flynn was playing Zende.
6. Wyatt and Flo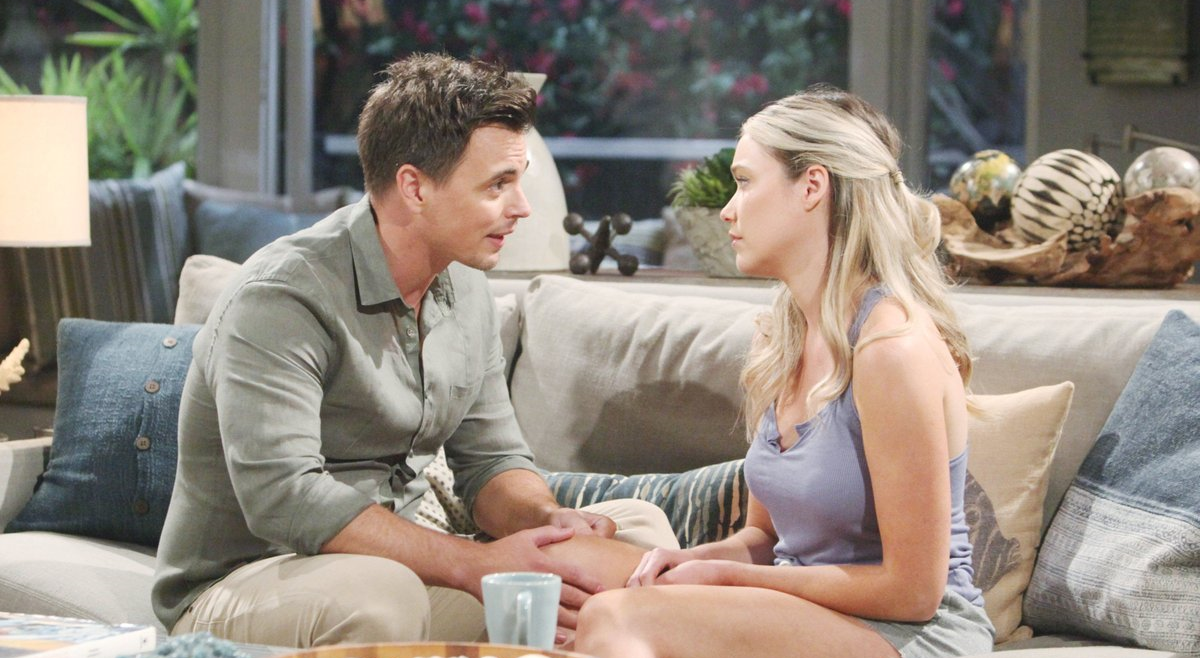 Wyatt and Flo are not exactly a fan favorite couple but they do have the audience's attention after their recent engagement. It didn't take Wyatt long to dump his girlfriend to reunite with Flo after she re-entered his life.
But Flo turned out to be a baby thief and Wyatt went back to Sally. They seem to be going steady and with a wedding down the road, we're curious to see what new obstacles this couple will come across.
5. Stephanie and Eric
Stephanie and Eric were a power couple until Stephanie's death in 2012. Despite all their turbulent relationship, they always found their way back to each other.
The longtime couple celebrated their 50 years with each other by renewing their vows in an impromptu ceremony at the Forrester mansion.
4. Taylor and Ridge
Taylor and Ridge have been married twice and have three children together. They were a popular pairing in the 90s, and were even considered a supercouple, unfortunately their relationship could never overcome Brooke's interference. Taylor always found herself fighting with Brooke for Ridge's affections and their love triangle was the focus of the show for many years.
Hunter Tylo once revealed that she and Katherine Kelly Lang would distance themselves from each other to make Taylor and Brooke's on-screen rivalry more intense. Ridge occasionally chose Taylor but we know that Brooke will always have the upper hand when it comes to him.
3. Brooke and Ridge
Ridge's waffling between Taylor Hayes and Brooke Logan gave way to some of the most ridiculous storylines on the B&B canvas. His father, Eric, his half brother Nick Marone, and Bill Spencer were among the many suitors Ridge battled for Brooke.
Among the three, Bill was a continuous thorn in Ridge's side, which led to two interrupted weddings, Ridge getting thrown out of a helicopter into the Persian Gulf and Ridge tossing Bill over a balcony. Brooke and Ridge would tie the knot eight times but they had a hard time reuniting after their disagreement over Thomas.
While Taylor has been missing from the canvas for a long time, there's still a lot of potential for relationship drama between Brooke and Ridge.
2. Hope and Liam
Much like her mother with Ridge and Taylor, Hope has always been an obstacle in Steffy and Liam's relationship. Or is it the other way around? Hope and Liam have been married three times, most recently tying the knot in 2020.
After all the pain that Hope went through with the baby swap and Thomas' permanent obsession, Liam went ahead and cheated on her because he thought she kissed Thomas. Watching Hope forgive Liam time and again has been painful for the audience. Her love and dedication to her troubled husband is unmatched. Only if Liam would get his life on track and stop waffling between her and Steffy.
1. Steffy and Liam
Scott and Jacqueline's chemistry on screen is off the charts, that's why the audience can't get enough of these two even if their alter egos are no good for each other. Steffy and Liam have been on and off for several years and have a strong fan following even when they are apart. Liam managed to accidentally sleep with his baby momma again last year, leading to another who's the baby daddy storyline, which ultimately landed him in jail. Liam and Steffy may not be officially together anymore but we know that they are forever connected by their daughter, Kelly.
Jacqueline admits that Steffy will always love Liam and will be there for him no matter what. However, she hopes that Steffy will be able to move on from her co-dependent relationship with Liam now that she has Finn in her life. But we totally see these two running back to each other when things with their respective partners blow up.
And that's why Steffy and Liam will always be the number one couple on the Bold and the Beautiful.
Did your favorite couple make the cut? Let us know in the comments what you think of these pairings!